17 AGs Move to Stop BlackRock from Control over Energy Companies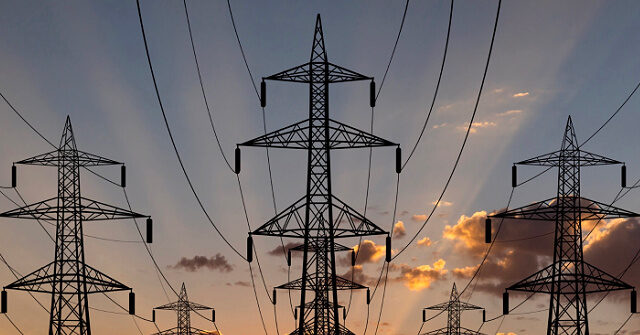 A coalition of 17 state attorneys general filed a motion with the Federal Energy Regulatory Commission (FERC) to stop BlackRock from forcing utility companies to adopt left-wing Environment, Social, and Governance (ESG) policies. Indiana Attorney General Todd Rokita led the motion to intervene, which was filed Wednesday. Indiana's attorney general, Todd Rokita, speaks after being sworn in during an inaugural ceremony at the Indiana State Museum, Monday, January 11, 2021, in Indianapolis. (AP Photo/Darron Cummings) As Pensions & Investments detailed: BlackRock in 2022 obtained a three-year reauthorization to purchase, acquire or take over $10 million in voting securities of any "public utility," "electric utility company," "transmitting utility" or "holding company in a holding company system that includes an electric utility company or transmitting utility," the motion noted. Under the Federal Power Act, any public utility holding company seeking to acquire more than $10 million in voting securities in another utility must secure an order from FERC authorizing it to do so. WATCH: Climate Activists SMEAR Red and Black Paint All Around Famous Sculpture at National Gallery of Art: The state attorneys general argued BlackRock should not receive advance "blanket authorizations" from FERC to acquire more than $10 million in voting securities in utility companies because they support "activist crusades" such as Climate Action 100+ (CA100+) and the Net Zero Asset Managers (NZAM) initiatives. "CA100+ and NZAM embrace targets that would force utilities to reduce their fossil fuel usage from 61% in 2020 to 25% by 2030 and to 2% by 2050," according to Rokita's office. "Another scenario calls for U.S. power-sector emissions to reach net zero by 2035." The states insist that BlackRock is no longer a "passive" investor due to its adherence to ESG policies. "Maybe BlackRock was a passive investor 10 years ago, but today it's an environmental activist. Indeed, BlackRock's own public commitments belie its representations to the commission," the motion said. "Pursuant to its membership in several horizontal associations, BlackRock aims to pressure or force utility companies to phase out traditional energy investment." Rokita accused BlackRock of trying to "circumvent the will of the American people in order to implement their draconian mandates." He said: This is yet another example of radical leftists trying to circumvent the will of the American people in order to implement their draconian mandates.
The restrictions these elitists are trying to impose on energy companies and utilities would never win approval at the ballot box.
The public interest is served when investment companies build their business models on maximizing financial returns for clients. Conversely, the public interest is hijacked when these companies subjugate clients' financial interests to leftist fever dreams. WATCH: Maher: Environmentalists in Hollywood, Washington Believe in Reducing Carbon, Except When They Fly Private Jets, Including Me: Consumers' Research executive director Will Hild praised the states' action and criticized BlackRock for bullying "utility companies into adopting radical left-wing policies." Hild said: Great to see state attorneys general taking steps to protect American energy consumers from Wall Street's reckless interference. Large firms like BlackRock pretend to "passively" manage their shares while using those assets to bully utility companies into adopting radical left-wing policies — policies which make our energy grid more expensive and more unreliable. Affordable, reliable energy production is the cornerstone of our economy, and Americans' quality of life depends on energy access. FERC must protect these utilities from blatant and reckless interference by BlackRock and others like it. Rokita was joined by attorneys general for Alabama, Alaska, Arkansas, Iowa, Kentucky, Louisiana, Mississippi, Missouri, Montana, Nebraska, Ohio, South Carolina, South Dakota, Texas, Utah, and West Virginia.
Their motion to intervene comes months after a coalition of 13 attorneys general filed a similar motion with the FERC that challenged Vanguard's blanket authorization, citing similar concerns over the firm's adherence to EST. Ultimately, Vanguard pulled out of the NZAM initiative days after the attorneys general filed their motion to intervene. Jordan Dixon-Hamilton is a reporter for Breitbart News. Write to him at jdixonhamilton@breitbart.com or follow him on Twitter.
Read the full article at the original website
References: