AI Ethics Researcher Fired by Google Warns Against Unchecked Chatbot 'Gold Rush'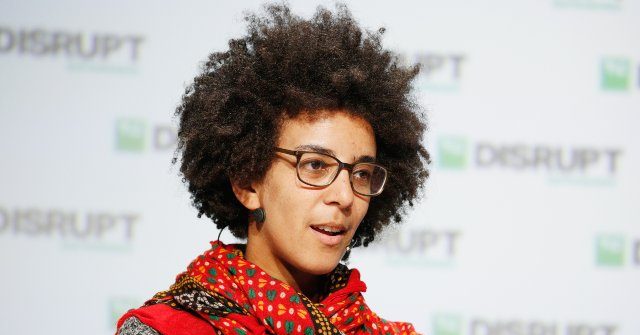 In the midst of the booming AI industry, Timnit Gebru, a former lead researcher on Google's ethical AI team who was fired by the Silicon Valley Masters of the Universe, is cautioning against potential dangers. She argues that the rapid growth in the field, akin to a "gold rush," is sidelining important ethical safeguards, and calls for more external regulation. Business Insider reports that Timnit Gebru, a former lead researcher on Google's ethical AI team, has issued a warning in the midst of the booming AI industry. She makes the case that the "gold rush" of rapid growth in the industry is eroding crucial ethical safeguards and calls for more outside regulation. ChatGPT and OpenAI emblems are displayed on February 21, 2023. (Beata Zawrzel/NurPhoto via Getty Images) Gebru, a well-known computer scientist who previously worked for Apple, Microsoft, most recently left her position at Google in 2020 amid controversy.
The argument was sparked by a study that she co-authored that identified biases built into AI tools. According to an earlier report by Insider, the Google senior management reportedly objected to the paper and requested that she either withdraw it or remove the names of herself and her coworkers from it. Gebru insists that she was fired despite Google's assertion that she resigned. Speaking about the recent AI craze, Gebru stated: "Unless there is external pressure to do something different, companies are not just going to self-regulate. We need regulation and we need something better than just a profit motive." Gebru called attention to the excitement that surrounds AI and expressed concern that necessary safety precautions might be overlooked due to the quick pace of development. "It feels like a gold rush," she remarked, "In fact, it is a gold rush. And a lot of the people who are making money are not the people actually in the midst of it." Gebru urged that humans have a responsibility in steering the direction of AI development, reminding us that "it's humans who decide whether all this should be done or not. We should remember that we have the agency to do that." In response to the issue, Google said in a statement, "We believe our approach to AI must be both bold and responsible. That means developing AI in a way that maximizes the positive benefits to society while addressing the challenges, guided by our AI Principles." Read more at Business Insider here. Lucas Nolan is a reporter for Breitbart News covering issues of free speech and online censorship. Follow him on Twitter @LucasNolan.
Read the full article at the original website
References: