Australian Survivor Of Satanic Pedophile Trafficking Network Names High Ranking People
Supposed survivor of Satanic ritual abuse Fiona Barnett shares her story and provides the names of some high ranking people that are supposedly involved.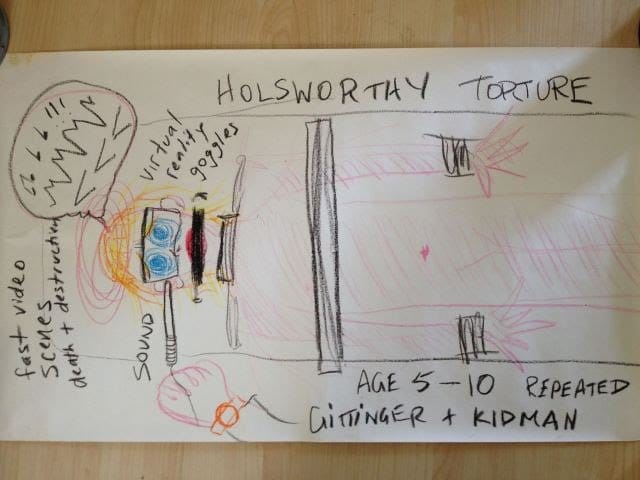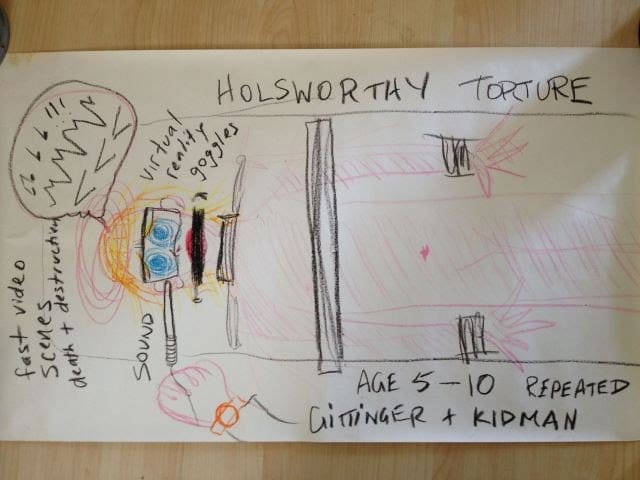 With everything that's come out in the mainstream regarding this type of abuse, from the Vatican, into the Royal Families and all the way into the political and financial elite, it's important to consider these stories and listen to the testimony. "A tightly organised, mafia-style, hierarchically structured crime syndicate has infiltrated every aspect of Australian society including Parliament, judiciary, church denominations, law enforcement, military, child protection, hospitals, educational facilities and childcare centres. The network has numerous branches and many thousands of members who profit from various illegal activities including drugs, arms and child sex trafficking. It is a well oiled, clandestine machine fuelled by public ignorance and distraction." – Fiona Barnett – Survivor, Author and Activist More stories of elite members being involved in child trafficking and pedophilia are hitting the press, and sometimes even the courts, these days. Yet let us spare a minute to think about those that have actually been warning us for years that this was going on. Fiona Bartnett, is one of those voices. As a victim of one of the most well-connected child trafficking networks in the world, Fiona has been sharing for years what she says happened to her and many other innocent children by the hands of these sick yet very 'powerful' and connected people. Fiercely intelligent, courageous and brave, Fiona is known for being able to repeatedly remember minute details of the events and perpetrators from many years ago. She has been a 'thorn' in the side of those powerful people she seeks to expose for the last 2 decades and has received much harassment for her whistleblowing. Despite this continued harassment, Fiona says she will never stop exposing what she has experienced. Fiona was once a Bond University student in Australia where she was studying for a degree in Forensic Psychology. During her studies, Fiona followed the mandatory reporting legislation regarding the disclosure of child abuse allegations that were made by a client, during her time spent in practical experience at the Bond University Psychology Clinic. Fiona says that the harassment really began for her when she reported that a child client made allegations of sex trafficking by Gold Coast DOCS (Australia's child welfare agency). Fiona alleges Bond University forensic psychology staff then conspired to mislead the authorities regarding Fiona's age at the time of her own child abuse experiences. Disturbingly, the University reported Fiona as an adult perpetrator instead of reporting the child victim's story to the Queensland Police and Psychology Board. Fiona says key staff within government organizations then cooperated with Bond University to destroy Fiona's chosen profession. However, was Fiona really onto something back then, when she claimed some high-level staff at that University were involved in the suppression of the truth? Well, this might help answer that question. Since 2016, two ex Bond University Psychologists, Bob Montgomery, and Paul Wilson have both been charged with child rape and molestation. Disturbingly – and something to take note of – is the position of power which is very important to understand how these networks operate. Bob Montgomery was actually once widely known as one of 'Australia's leading psychologists', and headed up the Australian Psychology Society. He was regarded as a 'well respected' member of society. Paul Wilson ironically was a 'criminologist', and was only sentenced to 6 months jail for his sex attacks on an 11-year girl. This very unjust sentence seems common with these types of cases. When we take into account the psychological trauma that the young girl would have experienced, was her life worth just 6 months of punishment? Paul Wilson also wrote a 'pro-pedophilia' book back in the 1980s subtitled, 'Sexual Experiences Between men and Boys.' What an obvious warning sign that book was, that something perhaps was 'not right' with Paul Wilson. How concerning that he taught Psychology and was held in high regard, as was Bob Montgomery. Fiona says they are not lone psychologists who have harmed children. In fact Fiona shares in her book very detailed and shocking testimony about her alleged abuse by the hands of Dr Antony Kidman – yes, he is, Nicole Kidman's father. After hearing Fiona's story about her treatment at Bond University when she blew the whistle on a pedophilia network, we must ask were these two men also covering up that network? Who else there was involved in that network and is that network still operating today? Whilst individual sex crime perpetrators sometimes end up paying the price, it is very rare that their 'connections' are also looked into. This is because there are police officers also involved in those networks. Perhaps with all of this exposure on child sex trafficking around the world, now it is time for us to start paying attention to the other allegations Fiona makes? This is why 'Eyes Wide Open' is an important read. Fiona's experience at Bond University is just the tip of a massive iceberg which she describes in her book. After her budding career was ruined, Fiona continued to name high ranking people from all over Australia, USA and beyond whom she says were involved in a network of satanic ritualistic child trafficking and pedophilia. Fiona's detailed accounts involve local, state and international politicians, religious leaders, police, doctors, lawyers, military members with abuse being carried out in churches, military bases and medical facilities around the world. Fiona's own sexual, satanic and MK mind control abuse started as early as she can remember and continued until she was 16, when she escaped the cult her own parents had willingly brought her up in. What Fiona exposes in her book is absolutely chilling. In 2013, Fiona provided detailed witness testimony to the Australian Royal Commission into Institutional Responses to Child Abuse. Fiona appeared in mainstream media interviews and published a series of articles in a popular Australian online news journal. Fiona's public disclosure has since led to other Australian victims coming forward and requesting help and exposure of their own horrific experiences. Fiona has since drawn a series of pictures (below) that depict what she says happened to her and others. With Jefferey Epstein's child sex trafficking network now widely known, which also links many high profile politicians, Royalty, CEOs and celebrities, his story has started to open once closed minds and perhaps encourages people to think that this issue might, in fact, be far bigger than once previously thought. Fiona wrote 'Eyes Wide Open' because she wants the world to know her own story of those in power who have harmed her and countless other children, which she says, has even led to witnessing the horrific deaths of many children.
The names mentioned in the book are shocking, Prime Ministers Gough Whitlam, Bob Hawke and Paul Keating. (Keating's daughter Katherine was just outed for attending Epstein's mansion with Prince Andrew in 2010). Throughout her childhood, Fiona also experienced mind control by CIA/DoD MK-ULTRA perpetrators which include Antony Kidman, Michael Aquino, Louis Jolyon West, Joseph Mengele, and John W. Gittinger. It speaks volumes that this book is being given away for free – no one can claim this is just for 'attention' or to make money from. Please support this brave woman by reading her book and sharing it widely. We must expose this evil that has pervaded society for so long. The victims, both deceased and the survivors deserve their stories to be heard. CIA Agent Blows The Whistle We Supply Elite Pedophiles With Children My Story Hang On For The Ride Fiona's Eye Witness Testimony To The International Tribunal for Natural Justice Pedophiles Down Under Website Fiona's Abuse Drawings Sydney Morning Herald Article – Political elite were part of paedophile ring, alleged victim Fiona Barnett claims Due to the pressure of mass censorship, we now have our own censorship-free, and ad-free on demand streaming network! It is the world's first and only conscious media network streaming mind-expanding interviews, news broadcasts, and conscious shows. Click here to start a FREE 7-Day Trial and watch 100's of hours of conscious media videos, that you won't see anyw.
Read the full article at the original website
References: