Billionaire Donor: ESG is Out of Touch with Americans Who Care Most About How Companies Treat Workers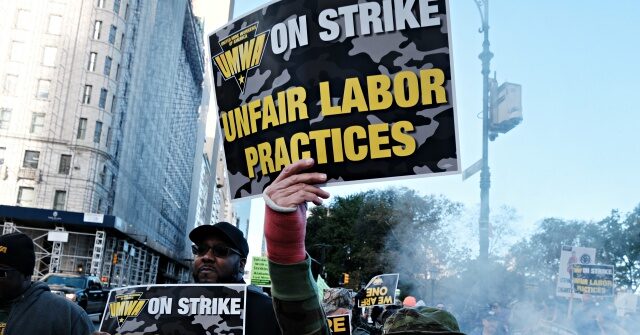 Hedge fund billionaire Paul Tudor Jones, a donor to Democrats and Republicans alike, says Environmental, Social, and Governance (ESG) is out of touch with the majority of Americans who prefer companies to be focused on how they treat their workforce rather than prioritizing progressive pet issues. ESG investing is the latest vector through which multinational corporations exert their undue influence upon publicly traded companies, forcing them to promote left-wing causes such as green energy or diversity requirements. In a survey published by Jones' Just Capital firm, 65 percent of more than 3,000 Americans surveyed said the biggest issues for companies ought to be wages for employees, creating jobs in the United States, ethical executive leadership, protecting employees' healthcare benefits, supporting workforce training, providing a stable work-life balance for employees, and protecting consumer privacy. Meanwhile, less than 12 percent of Americans surveyed said the top priorities for companies should include minimizing pollution, using sustainable materials, combatting global warming, and efficiently using resources to protect the environment. Chart via Just Capital "ESG is incorrectly characterized. Certainly, by what the American public tells us, it should be SGE," Jones told CNBC this week, noting that Americans care vastly more about workers' rights over a company's environmental stance. "Americans are becoming hyper-focused, as they should be, on worker treatment and welfare," Jones continued. "Who remotely could be against that?" "So much of ESG is politicized because the environmental part of the bucket seems to drive, or they would like to believe that the environmental part of it drives it, when in actuality the most important thing by a wide margin is how we pay and treat our workforce," Jones admitted.
The admission is notable, as Jones' Just Capital firm is dedicated to preserving and advancing ESG investments and related public policies. Jones was a big dollar donor to President Joe Biden's 2020 campaign, giving $50,000. At the same time, Jones has recently given to GOP candidates or PACs supporting them, including Ron DeSantis, Dave McCormick, Steve Daines, and Marco Rubio. John Binder is a reporter for Breitbart News. Email him at jbinder@breitbart.com. Follow him on Twitter here. .
Read the full article at the original website
References: