Brazilian Forest Defenders Are Not Alone
Osvalinda Marcelino Alves Pereira, a small-scale farmer, lives in a settlement surrounded by forests in Trairão, a small town in Pará state, at the heart of the Amazon.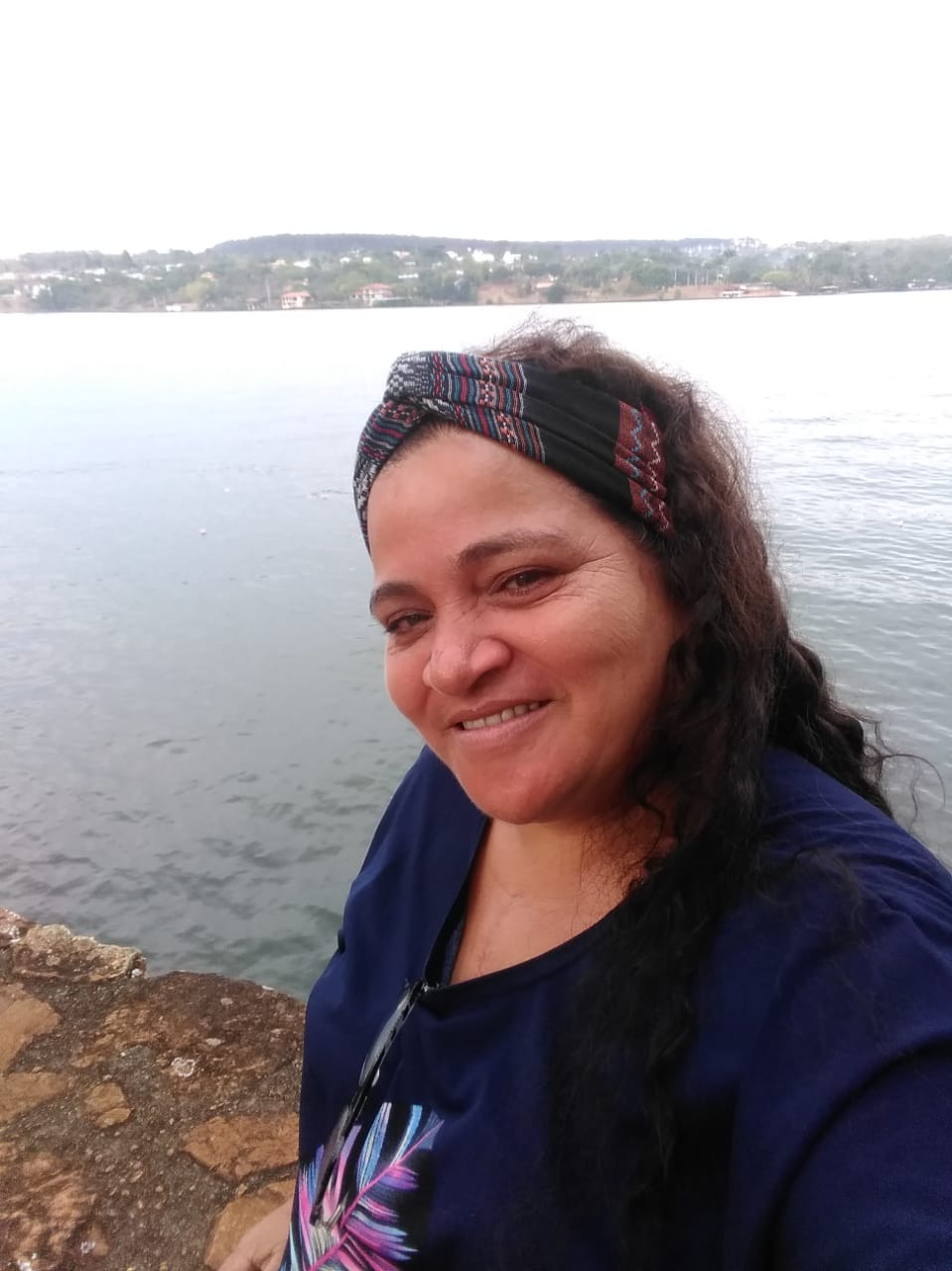 Despite an unstable connection there, a phone call from Stockholm came through earlier this month, after she returned home from tending soursop trees, with unexpected news: "It's a great honor to inform you," said the voice on the other end, "that you've been awarded the 2020 Edelstam Prize!" Tomorrow, Pereira will become the first Brazilian to receive the award, named after the Swedish diplomat Harald Edelstam (1913-1989), known for helping to protect Jewish people in Norway during World World II and political prisoners in Chile during Pinochet's dictatorship. She will be honored at an online ceremony with the participation of the UN High Commissioner for Human Rights, Michelle Bachelet, and the Prime Minister of Sweden, Stefan Löfven.
The jury found that Pereira "fearlessly stood up against the criminal networks in her work to defend the rainforest, thereby adhering to Brazil's civil society commitment to reduce its greenhouse gas emissions and help mitigate global warming." Pereira was stunned when she heard the news, and deeply moved. "This award shows we are not alone," she told me. "It shows that our fight is not in vain and people around the world care about out distress and our struggle." That external support, from both inside and outside Brazil, is crucial for people like Pereira who are putting their lives on the line to protect the Amazon from criminal networks who profit from the destruction of the rainforest. For Pereira, it all started in 2011, when she founded a women's association in the land-reform area where she lives with her husband, Daniel Pereira.
They obtained support from an environmental nongovernmental organization to develop sustainable organic agricultural practices and reforest the area. But people engaged in illegal logging distrusted the effort, asked members of the association whether environmental law agents were involved, and outright asked them to stop. When they did not, the illegal loggers started threatening them.
The threats did not silence her. Instead, Pereira reported the illegal logging to the authorities. She also went to the local police to report the threats.
The police did nothing to investigate and on two occasions even refused to register the complaints, Pereira said. One morning in 2018, the couple awoke to find that someone had crept into their back yard during the night, piled up two mounds of soil, and erected crosses on top, simulating their graves. "I felt Daniel and I were already buried there," she said.
They fled their home and went to live in another part of the country. Pereira's story is not unique. Small farmers like her, many of them women, Indigenous people, and even environmental law enforcement agents seeking to protect the Amazon face threats and attacks from the illegal networks that are the driving force behind large-scale deforestation. From 2015 to 2019, more than 200 people were killed in the context of conflicts over the use of land and resources in the Amazon—many of them by people allegedly involved in illegal deforestation—according to the non-profit Pastoral Land Commission[AC1] . In the vast majority of these cases, the killers have not been brought to justice. Human Rights Watch documented 28 killings against forest defenders in the Amazon and found that in at least 19 the attacks had been preceded by threats against the victims or their communities. Today, Brazil's forest defenders have more reason to than ever to be fearful, as the situation has only worsened under President Jair Bolsonaro. His administration has undermined the country's own environmental enforcement agencies, which he calls "industries of fines." Instead of forcefully acting against criminal networks involved in illegal logging and mining, he has blamed indigenous people and local residents for deforestation-related forest fires. This year alone, nearly 8,000 square kilometers have been deforested, an area five times the size of São Paulo, preliminary official data show. Three months ago, Pereira and her husband returned home.
They have already received new death threats – several people in the town warned family members that local criminal bosses offered a reward for her killing and her husband's. But she says they will not give up: "My husband and I will continue defending the agriculture, nature, and forest, because this is our home," she told me.
The federal program to protect human rights defenders supported them when they were forced to be away from their home. Pará state authorities have promised that they would provide police protection, but only if Pereira and her husband first build accommodations for the police in their home—an impossible request without financial support.
The struggle by Pereira and other forest defenders—many of whom are women— shows the connection between environmental destruction and violence.
The situation in the Amazon today is not just an environmental crisis, but also a human rights crisis.
The Edelstam Prize highlights the plight of those who are struggling to defend the rainforest. Protecting the Amazon requires protecting them as well. [AC1]Language required by CPT .
Read the full article at the original website
References: