Breitbart Business Digest: The Fight Against ESG Has Only Just Begun
It has been one year since Riley Moore, the Treasurer of West Virginia, announced that BlackRock would no longer be allowed to manage his state's operating funds.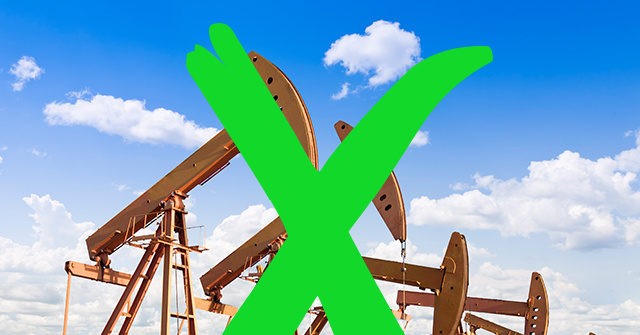 This was the beginning of a tectonic shift against the environmental, social, and governance (ESG) movement that deployed the savings of Americans in pursuit of left-wing policy goals.
The flourishing of the anti-ESG movement at the state level was long-overdue. Ironically, the ESG movement claimed that its strategy produced "sustainable investments" when it was actually producing an energy shortage here and in Europe that was unsustainable, making the world vulnerable to the policies of Russian leader Vladimir Putin and the profit-seeking of the Kingdom of Saudi Arabia. If the under-investment in fossil fuels had continued unabated, the results would have been economically ruinous and geopolitically catastrophic.
The Democrats have denied being at war against fossil fuels, even though Joe Biden promised to "end fossil fuels" on the campaign trail and his first actions as President of the United States included anti-fossil fuel policies such as the cancellation of the Keystone pipeline and embracing the Paris Climate Accord. Putin's invasion of Russia was the shock that finally dispelled the illusion of a free and easy transition away from fossil fuels. This forced Biden to spend much of last year begging the Saudis for more oil and chastising American drillers for not drilling more. President Joe Biden delivers remarks during the virtual Leaders Summit on Climate on April 23, 2021, in Washington, DC. (Anna Moneymaker-Pool/Getty Images) The left cannot help itself when it comes to the war on oil, coal, and natural gas. Just as the World Economic Forum kicked off in Davos, Switzerland, on Tuesday, a shadowy pressure group called Reclaim Finance put out a report complaining that U.S. financial institutions were still financing fossil fuel production. Citigroup snd Bank of America are the worst "offenders" of the big U.S. banks, meaning they have the gall to continue lending to projects and underwriting companies that expand traditional energy production more than their competitors. Of course, Al Gore chimed in. "We need desperately to scale down the anti-climate finance," the former U.S. vice president, who now chairs Generation Investment Management, said on Tuesday. He was speaking at a panel discussion in Davos of course. Perhaps the best news is that Larry Fink, who has been one of the most prominent proponents of ESG, is complaining that the debate has become "personal" and ugly. He insists that his firm, asset management giant BlackRock, is not actually working against traditional energy companies that produce fossil fuels.
The firm still insists, however, the "climate risk is investment risk," which is code for discouraging production of fossil fuels. Anything that unsettles Fink should be counted as progress. BlackRock Chair and CEO Larry Fink at the World Economic Forum (WEF) annual meeting in Davos on January 23, 2020. (FABRICE COFFRINI/AFP via Getty Images) Reclaim Finance claims that BlackRock is the biggest backer of fossil fuel companies that are expanding, pointing to just over $190 billion in stocks and bonds of companies that are working on oil, gas, and coal projects. Vanguard comes in just behind, with $184 billion. In truth, however, this is not really evidence that BlackRock is a major supporter of fossil fuel companies, just that it holds a huge portfolio of stocks and bonds that includes companies in traditional energy production. A thorough analysis would require a showing that BlackRock disproportionately owned fossil fuel assets, which seems unlikely given its public statements about climate risk amounting to investment risk.
The year 2022 was when Americans starting pushing back in earnest against the toxic combination of finance and left-wing politics that claims for itself the mantle of environmental stewardship and good corporate governance. As Gore's words from Davos and the Reclaim Finance report demonstrate, the struggle is far from over.
Read the full article at the original website
References: