Bye Bye, White Collar Workers: IBM CEO Plans to Replace Jobs of 7,800 People with AI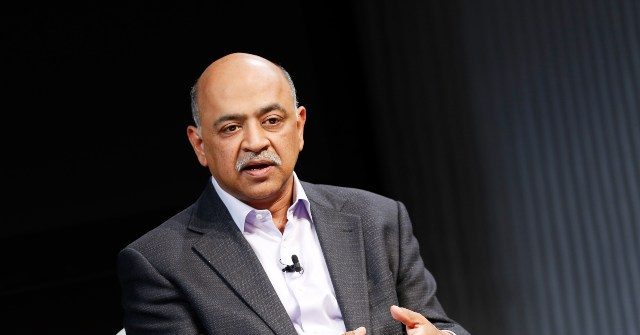 IBM CEO Arvind Krishna has announced a strategic shift in the company's hiring process, revealing plans to halt recruitment for positions that may be replaced by artificial intelligence and automation within the next few years.
The plan is likely to replace 7,800 human employees in its initial phase. Bloomberg reports that Arvind Krishna, the CEO of IBM, has announced a strategic shift in the organization's hiring procedure, outlining plans to cease hiring for positions that could be eliminated by automation and AI in the coming years. This choice is expected to have a significant effect on back-office tasks, particularly those related to human resources. (Photo by Xavi Torrent/Getty Images) "I could easily see 30 percent of that getting replaced by AI and automation over a five-year period," Krishna said in a recent interview. This move could result in the loss of approximately 7,800 jobs across various non-customer-facing roles. However, an IBM spokesperson clarified that some of these reductions would be achieved through natural attrition, as the company would not replace certain roles left vacant due to employee departures. Krishna's declaration highlights one of the most important topics of debate around AI technology. Concerns about the disruption of the labor market and potential job losses are becoming more common as AI tools continue to transform many industries and automate work that humans previously handled. Krishna claims that more commonplace office operations will likely soon be totally automated, including shifting workers between departments and supplying employment verification letters. On the other hand, it is not anticipated that AI will replace certain HR tasks that involve more intricate analysis and decision-making, such as assessing staff makeup and productivity, within the next ten years. Despite the announced job cuts earlier this year, which could total about 5,000 employees, IBM is still expanding its workforce with a focus primarily on software development and customer-facing positions. According to Krishna, discovering talent is now simpler than it was a year ago.
The company hired almost 7,000 new workers in the first quarter of this year. Read more at Bloomberg here. Lucas Nolan is a reporter for Breitbart News covering issues of free speech and online censorship. Follow him on Twitter @LucasNolan.
Read the full article at the original website
References: