California to Require 'Zero Emissions' Passenger Trains After 2030, Freight After 2035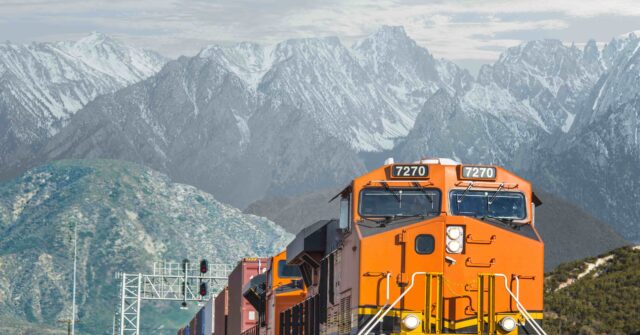 The California Air Resources Board (CARB) has enacted new regulations that will require "zero emissions" trains to be introduced after 2030, focusing on a sector often seen as a "green" alternative to cars and trucks.
The San Francisco Chronicle reports: Under the new regulations, zero-emissions models will be required for all switch, industrial and passenger locomotives built after 2030 and for all freight line locomotives built after 2035. Any non-zero emissions locomotive that is 23 years old or more will not be allowed to operate in the state past 2030.
The regulations also require train operators to open a spending account by July 2024 that they must deposit into every year to purchase or lease cleaner diesel trains and buy zero-emissions infrastructure. Operators that generate more pollutants are required to deposit more into the spending account, and the amount required to be deposited would also increase every year. It is unclear how the new regulations on trains would affect interstate commerce, which is regulated by Congress under the U.S. Constitution, since many trains in California also travel through other states. Last August, CARB finalized regulations that ban the sale of gas-powered cars in the state after 2035. California also plans to ban diesel and gas-powered trucks by 2040, and will require all-electric trucking fleets by 2042. It is unclear how the state's electrical grid will support all of the "zero emissions" vehicles demanded, since it is already struggling to provide enough electricity to charge a limited number of electric vehicles at peak demand.
The aim is to fight climate change — not through directly affecting global climate, on which California has little impact, but to foster the development of clean technology and encourage others to follow California's example. Joel B. Pollak is Senior Editor-at-Large at Breitbart News and the host of Breitbart News Sunday on Sirius XM Patriot on Sunday evenings from 7 p.m. to 10 p.m. ET (4 p.m. to 7 p.m. PT). He is the author of the new biography, Rhoda: 'Comrade Kadalie, You Are Out of Order'. He is also the author of the recent e-book, Neither Free nor Fair: The 2020 U.S. Presidential Election. He is a winner of the 2018 Robert Novak Journalism Alumni Fellowship. Follow him on Twitter at @joelpollak.
Read the full article at the original website
References: