Copper: The Grounding Stone
Copper is a stone that may be used to ground one's soul.It is atomic number 29 on the Periodic Table of Elements and plays a prominent role within technology in the modern world.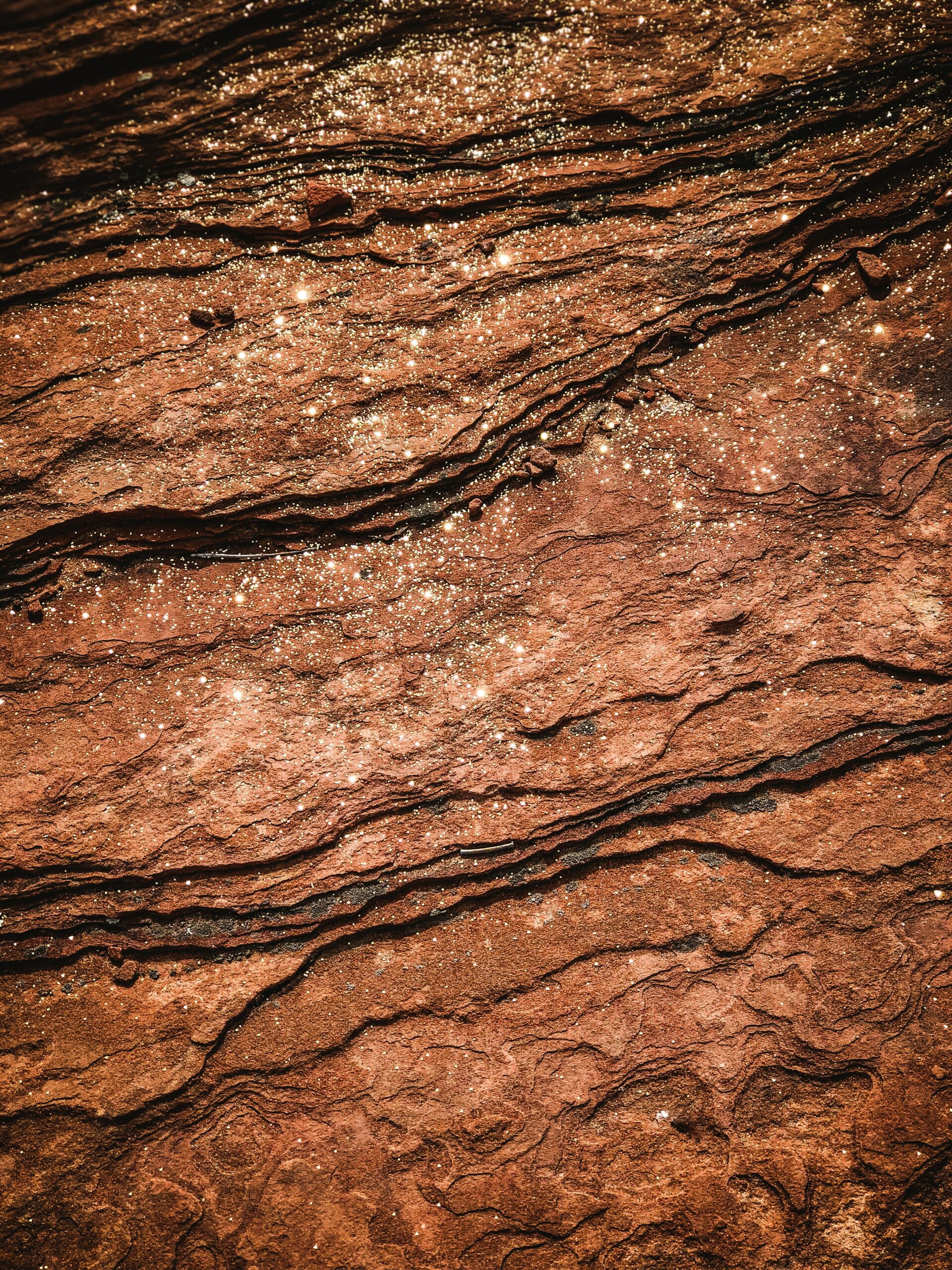 . Mythologically speaking, Copper corresponds to the love goddess Aphrodite/Venus as a manifestation of the divine feminine. Ancient alchemists believed an "oil of Copper" could be administered to heal heart and circulation issues within the body.
The name Copper stems from the Latin word Cuprum which is related to the Greek island of Cyprus. Cyprus was a major copper mining area in the ancient world, with its name becoming synonymous with the mineral due to trade. Copper is a metallic element that exists in the external world as well as a trace mineral from within the human body. Copper can be ingested through shellfish, nuts, seeds, supplement capsules, and through water infusion. This is a "healing crystal" that is more metal than crystal in form. In the modern world Copper is used in electrical wire, radiators, air conditioners, construction, and more. Chile, Peru, and China are currently the top 3 largest copper-producing countries in the world. It is a highly malleable metal that can be formed into many shapes such as doorknobs, rings, tabletops, cymbals, and more. Copper is also revered as one of the best electric conductor metals which is why it is generally featured in electric wiring. As electronic technology continues to advance, so will mankind's relationship with Copper. The best way to benefit from Copper's physical healing attributes is to wear a Copper ring, bracelet, or necklace. Copper can be directly beneficial to the skin that it is in contact with, and can be applied to irritated skin to facilitate healing. Crushed Copper can be applied to open wounds to help the blood seal properly. Copper is a grounding stone that can ward off spaciness from interacting with higher chakra energy. Even though Copper can ground higher chakra energy, it can also stimulate the spark within to inspire movement through life. This movement can be a literal exercise movement, or a mental dispelling of self-defeating thoughts. It is a grounding stone that can also elevate the user to new heights with proper control. Copper is best suited for a person who feels lethargic, mentally resistant to change, and in chronic pain. Wearing Copper can act as a stone panacea for someone who has lost inspirational drive within their life. It can serve as an aid for a broken heart to recover from the physical attribute of heartbreak. Combine wearing Copper with a Hawthorne-based herbal tincture to bring additional healing to the heart in moments of emotional turmoil. Copper's Metaphysical attributes relate to the Earth element and all Chakras. Since it is highly conductive it can be used to enhance other crystals' energies and also the subtle electric force within the body. Most grounding stones bring about a mental image of stillness, but Copper inspires a mental image of controlled flow. Consider using Copper metaphysically if you are looking to gain more physical endurance throughout the day. It is a wonderful stone ally for people who work high-performance jobs that require standing for multiple hours. It can be combined with Hematite, Bloodstone, and Clear Quartz to bring enhanced wellness to the physical body. This stone combination would help to Metaphysically enhance the body's defensive Wei Qi from external invasion. Copper provides a protective Qi barrier around the aura while simultaneously enhancing the ability to sense other people's vital energy. Wearing Copper during a massage therapy session would enable the wearer to further enhance their physical healing with massage. If you are gifted with healing hands, consider using Copper as an augmentor of your abilities. Wearing Copper can help to enhance the Venusian Aura within the wearer to increase natural beauty. Wearing Copper on a Friday (Venus-day) may increase your social magnetic ability throughout the day.
The wearer's sense of synchronicity may increase as thoughts become easier to manifest. Pairing Copper with a Friday new job interview may yield favorable results that resonate with the heart. Bring Copper to a family reunion to enhance the happy mood of the event. Venusian Copper energy can enhance any celebratory event with additional pleasure. Copper can be combined with any Venusian item to enhance its effect in Magick. In Tarot, the Venus card is Trump III- The Empress. This card generally refers to all aspects of Venus, motherhood, materiality, love, earthliness, opportunities, and wealth.
The Empress card itself corresponds to the number 3, Venus, Taurus, Libra, Green, East, and Fridays. Finally, the Empress also represents the Hebrew letter Daleth (Door) which lends itself to ideas of storage, security, preservation, and boundaries. Combining Copper with the proper correspondences allows the user to enhance the overall metaphysical effect. Look to cast any intentions with Copper during a Taurus or Libra Moon period for increased success. Copper can be held to regain intentional clarity during difficult Venus retrograde cycles. When meditating with the Empress card, consider holding on to a piece of Copper while envisioning a door. This door will be the entrance of your internal temple that connects to your subconscious mind.
The Empress can help give birth to latent ideas hidden within the subconscious mind if the correct metaphorical door is opened. Utilize the Daleth door visualization to manifest powerful change within your life. This visualization can be enhanced by setting a crystal grid with Copper, Quartz, Rose Quartz, and the Empress card together in the Eastern corner of your room. The pyramid form lends itself to enhanced energy transmission beyond the scale of the physical components. Large Copper tubes may be formed to create a small personal meditation space within the pyramid. This physical Copper pyramid will serve to amplify the energy of a person sitting within it. Simply sitting within the Copper pyramid may subtly increase the physical energy of the person. Meditating within a Copper pyramid may serve to enhance visualization, remote viewing, psychic knowing, and thought transmission. A Copper pyramid may serve as an essential tool for a person who wishes to practice distant healing reiki techniques with increased efficacy. Tired of waiting for "the one" to appear? Take matters into your own hands with this talisman affirmation ritual! Combine Copper with Rose Quartz, Amazonite, Green Calcite, and Shiva Lingam in a small pouch. Write down your love wish and place it within the pouch. Meditate with the crystals in the pouch and program the stones with your wish. You may allow the combined items to collect sunlight/moonlight to enhance the wish. Bring the pouch with you to social events, parties, and gatherings.
The pouch, stones, and written wish serve as a talisman of your proposed manifest reality. If you meet your special person, consider gifting them a stone from the pouch to finalize the manifestation. Copper may be found as loose raw nuggets, tumbled specimens, rings, crystal wand wiring, and many other shapes due to its high malleability.
The best forms for daily wearing include tumbled stones, rings, bracelets, and necklaces. I personally wear a Copper bracelet daily to enhance my sense of physical energy. If you have recently suffered an arm or leg injury, consider wearing a Copper lined brace to facilitate a speedy recovery. Copper braces may also be worn over sore arms and legs to enhance overall circulation. Copper cups are commonly found in kitchen hardware stores and may be used to infuse water with Copper's energy. It is generally safe to drink water that has been exposed to low levels of Copper. Copper water elixirs serve as a great physical body recovery drink. It is a common practice to wire-wrap crystals with copper wire. Copper serves as a reliable binding medium for crystal jewelry while also enhancing the subtle energy of the crystals included with it. Copper crystal trees are also a common metaphysical store gift item.
These crystal trees are usually made with tumbled amethyst, citrine, or aventurine wrapped with Copper. Utilize a Copper crystal tree for money rituals, career change, and overall financial growth. Copper stones tend to energetically dull quickly with usage as they are highly grounding and conductive. Other crystals such as Clear Quartz, Black Tourmaline, Selenite, and Shungite may be placed alongside Copper to cleanse the specimen. Burying Copper in garden soil for 24 hours allows the Copper to cleanse itself of negativity by returning to Mother Nature. It is generally safe to lightly clean Copper specimens with water and soap if they are visibly dirty. Older Copper specimens may turn light green, or streak green when handled. This is a normal part of Copper's oxidation process that occurs as it interacts with oxygen and carbon dioxide. Copper Mineral Geological Information Copper Book of Stones excerpt Information about the Empress Card and Venus in Tarot Devon Delatour is a student of Esoteric Occult Philosophy, Traditional Chinese Medicine, Chinese Herbology, and Acupuncture. He specializes in dissecting the Occult symbology of the world we live in. His favorite hobby is to help people realize how much Occult information they already have installed in their subconscious mind. He is an avid Crystal collector, Tarot reader, and Hermetic Alchemy enthusiast.
Read the full article at the original website
References: