Disney Layoffs: Pixar Cuts Director of 'Lightyear' Right Before Anniversary of Woke Film's Box-Office Disaster
Walt Disney's Pixar Animation Studios has cut 75 jobs, including two executives behind Lightyear, a woke revisionist take on a beloved Toy Story character that ended up being a box-office failure.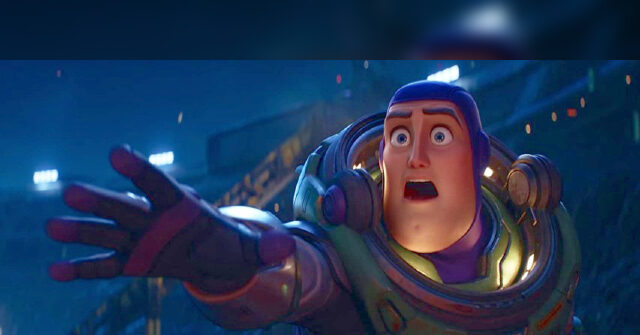 Sources told Reuters of the job cuts on Saturday, which mark the first major job eliminations at the legendary studio in ten years. Lightyear director Angus MacLane had worked at Pixar as an animator for 26 years. He was part of the senior creative team on films like Toy Story 4 and Coco. Lightyear producer Galyn Susman had been at Pixar since the release of the original Toy Story film in 1995, according to Reuters' sources. Additionally, Michael Agulnek, Pixar's vice president of worldwide publicity since 2015, was also laid off, the report said.
The job cuts took place on May 23 and are reportedly part of Walt Disney Chief Executive Bob Iger's plan to scrap 7,000 positions and slash $5.5 billion in costs. Lightyear was released during Pride Month last year, and the animated feature, which cost $200 million to make, bombed at the box office all over the world. The film reportedly brought in a mere $226.7 million in worldwide ticket sales — a horrible outcome, given that in 2018, Pixar's The Incredibles 2 raked in $1.2 billion worldwide with an equivalent production budget. Major factors contributing to the film's flop include Pixar ditching conservative voice actor Tim Allen, who has played Buzz Lightyear in Toy Story and its three sequels over the span of two decades, in favor of woke Marvel star Chris Evans. Also, it was ineligible for release in 14 Middle Eastern and Asian countries, as it featured LGBTQQIAAP2S+ content. As Breitbart News previously reported, a same-sex kiss was restored to the final cut of Lightyear after LGBTQQIAAP2S+ employees and their allies complained that Disney executives had censored "overtly gay affection" in the company's films.
The film's queer romance was more than just one scene, however.
The plot retcons Buzz Lightyear's nemesis, Emperor Zurg, to be a multiverse copy of himself, whom Buzz must defeat to make sure Zurg does not travel back in time and erase the lesbian romance of his friend Alisha (Uzo Aduba) and thus the life of her granddaughter Izzy (Keke Palmer).
The last time Pixar cut jobs was in 2013, when it eliminated about 30 positions after the studio postponed the release of the 2015 film The Good Dinosaur, and laid off its director, Bob Peterson, Reuters noted. Meanwhile, Disney is laying off employees in every division, including film and television, streaming services, and theme parks, and Pixar's next film Elemental is tracking to be a Lightyear-level flop at the box office. You can follow Alana Mastrangelo on Facebook and Twitter at @ARmastrangelo, and on Instagram.
Read the full article at the original website
References: