Dynamics of the Sphere Model of Consciousness: Silence, space, and self
The Sphere Model of Consciousness (SMC) delineates a sphere-shaped matrix that aims to describe the phenomenology of experience using geometric coordinates.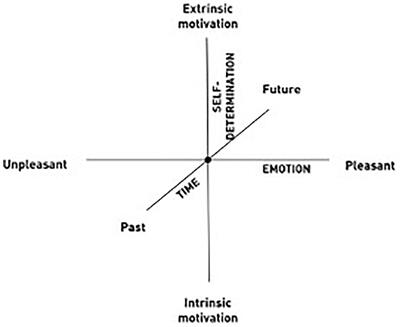 According to SMC, an experience of overcoming of the habitual self and the conditioning of memories could be placed at the center of the matrix, which can be then called the Place of Pre-Existence (PPE).
The PPE is causally associated with self-determination. In this context, we suggest that silence could be considered as an intentional state enabling self-perception to be focused on the "here and now," which in turn improves perception of one's own body in space. To investigate these hypotheses grounded in the model, the current preliminary study examined the Place of Pre-Existence Technique (PPEt), in which practitioners are guided to focus on a self-defined aim; reach a state of detachment from the habitual self; envision the future. 481 volunteers PPEt practitioners completed self-report questionnaires before and after an intensive 3-day meditative training. We analyzed the possibly relationship between subjective experiences related to physical, emotional, mental, temporal, and spatial aspects, as well as self-determination and silence, before and after training.
The results indicated a shift from a prevailing influence of mental dimension on the other aspects of experience, to a prevailing influence of spatial dimension. Silence was reported more often following the training, and predominantly related to the mental and emotional experiences.
The results are discussed in relation to the shift from Narrative to Minimal Self and to increased balance among the considered dimensions. .
Read the full article at the original website
References: