Experts Sound Alarm over Poison Pill that Could Kill Chance to Secure Texas Electric Grid
Texas state Sen.Kelly Hancock (R) and Brad Jones, the former CEO of the Electric Reliability Council of Texas (ERCOT), sounded the alarm over a plan that would unravel Gov.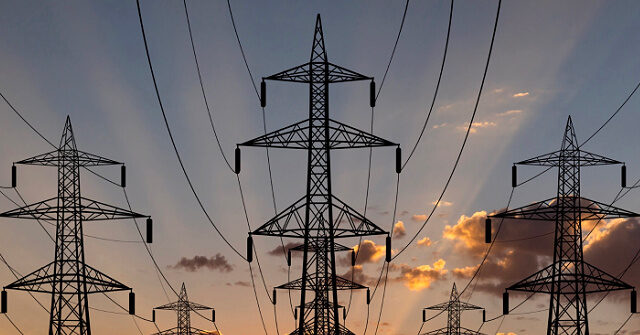 . Greg Abbott's (R-TX) plan to secure the state electric grid. Over the last couple of years, Texas public officials have grappled with how to solve the lingering issues with the ERCOT grid and market. State officials have sought to make the electric grid more resilient in the aftermath of the 2021 statewide blackouts. Gov. Abbott has a plan which, in the minds of its advocates, would allow market incentives to better handle higher stress on the grid. It would implement a Performance Credit Mechanism (PCM), which would be administered through the state Public Utility Commission (PUC). PCM ties energy credits to production and not quotas.
The PUC approved a blueprint for the PCM in January but wanted to give the state legislature input after receiving backlash from the state Capitol. A consultant estimated that the plan would cost $5.67 billion per year; however, one bill going through the legislature, Senate Bill 2012 (SB 2012), and even other bills, according to experts, would proverbially knee-cap the PCM.
The state Senate voted SB 2012 out of the upper chamber unanimously, and the bill includes a $500 million annual cap for the PCM. Two large Texas energy generation owners, Calpine and NRG Energy, said that additional projects should soon come online and teased that more should online if the PCM becomes operational. Power lines are shown Tuesday, Feb. 16, 2021, in Houston. More than 4 million people in Texas still had no power a full day after historic snowfall and single-digit temperatures created a surge of demand for electricity to warm up homes unaccustomed to such extreme lows, buckling the state's power grid and causing widespread blackouts. (AP Photo/David J. Phillip) "Quite simply it is a free-market solution that maintains our competitive market," Calpine spokesman Brett Kerr explained to the Texan. Brad Jones, the former CEO of ERCOT, explained to Breitbart News the dire need to enact the PCM to secure the electric grid. He said, "We really need to move forward on a plan and PCM is our last best chance to ensure future reliability to our grid." Jones said although SB 2012 is referred to as the "guardrails bill," the bill would actually kill "PCM in its tracks" thanks to the bill's $500 million cap for the PCM. He remarked, "You can't have a bill that sets the guardrails at 500 million, when you know it's going to fluctuate up and down." The former CEO of ERCOT noted that the PCM is meant to be a free-market solution to incentivize generators to come online when they are needed and increase the reliability of the grid. Senate Bill 6 (SB 6) would establish the Texas Energy Insurance Program, which would create direct subsidies for the direct construction of 10,000 megawatts of natural gas generation. Jones said that SB 6 "would be designed just to bring in about 10,000 megawatts of generation but to sit that generation on the side to only use it in the case of emergencies and they just seem wasteful to me to do that." State Sen. Hancock, who represents the North Richland Hills part of Texas, opposed SB 6. Hancock explained to Breitbart News that, especially dealing with the complex machinations of an electric grid, lawmakers should defer to the wisdom of the experts, including those at the Public Utility Commission.
The PUC unanimously approved the PCM proposal in January. Hancock emphasized that the $500 million cap for the PCM would fail to adjust to variance in the electric grid. "You cannot establish guardrails, like we're talking about that scare investors because they'll they'll put their money elsewhere," he said. SB 2012 and SB 6 have received flak from conservative organizations and outlets. Greg Abbott, governor of Texas, speaks during a news conference in Dallas, Texas, on Tuesday, Aug. 23, 2022. (Shelby Tauber/Bloomberg via Getty Images) Americans for Tax Reform (ATR) wrote: SB 6 would establish the Texas Energy Insurance Program and other funding mechanisms to support the construction and operation of electricity-generating facilities.
These projects would cost Texas taxpayers $10 billion. Some argue that production of 10 GWs of reserve power may be usefully employed during emergencies, but these plants would likely remain idle for the majority of the year with the exception of 14 test days. ... Moreover, the originally filed SB 2012 would limit the share of retail electric customers that any single company can serve, capping it at 20% of the Texas market.
The issues surrounding such a proposal are apparent to anyone who understands the basic principle of economies of scale. If firms can cut costs dramatically and provide energy at lower prices by serving more than 20% of the Texan market for electricity, why should they be prevented from doing so? Market share says very little about monopoly power and, oftentimes, serves as an indicator of the ability for a firm to serve customers effectively and cheaply.
The Wall Street Journal editorial board wrote: To sum up: Texas Republicans are trying to fix the enormous inefficiencies caused by federal and state renewable subsidies with state subsidies that cause more inefficiencies. Texas's grid mess offers a portent for the rest of the U.S. and another illustration of how the Inflation Reduction Act will cost Americans much more than the $391 billion that Democrats claimed. States may have to subsidize backup power generation to keep the lights on.
The Journal concluded, "Subsidies that create market distortions invariably lead to more subsidies and more distortions. California couldn't have done it better." Sean Moran is a policy reporter for Breitbart News. Follow him on Twitter @SeanMoran3.
Read the full article at the original website
References: