'Free Speech Absolutist' Elon Musk Suspends Accounts of Prominent Tesla Critic Aaron Greenspan
In a move that has raised eyebrows in the tech and legal communities, Twitter has suspended the accounts of Aaron Greenspan, a well-known critic of Tesla and its CEO, Elon Musk.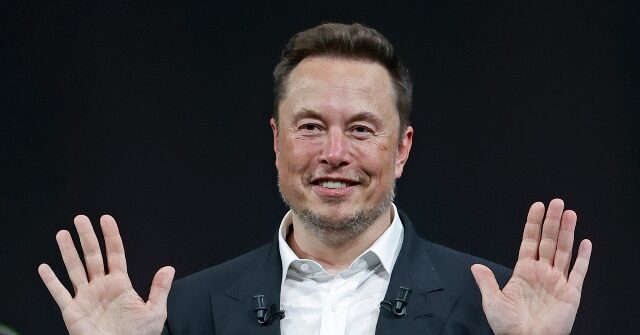 Self-proclaimed "free speech absolutist" Musk has not explained how banning his critics fits with his view of free speech. CNBC reports that Twitter has suspended the accounts of Aaron Greenspan, the founder of PlainSite and a well-known critic of Tesla and its CEO, the self-proclaimed "free speech absolutist" Elon Musk. Hannibal Hanschke-Pool/Getty Images/BBN Edit) Greenspan discovered on Tuesday that both his personal Twitter account and the one for his legal transparency database, PlainSite, had been suspended. Plainsite allows users to track litigation involving several well-known companies, including Tesla and Twitter, by making state and federal court filings accessible to the general public.
The suspension is surprising given the prior public statements made by Twitter owner Elon Musk and its recently appointed CEO, Linda Yaccarino, about the value of free speech. Musk, who acquired Twitter last year, had previously stated, "I hope that even my worst critics remain on Twitter, because that is what free speech means." Similarly, Yaccarino emphasized in a company-wide memo that a healthy civilization needs a "unfiltered exchange of information and open dialogue about the things that matter most to us." Greenspan, who has yet to hear from Twitter regarding the suspension, has been a strident Musk detractor since 2018. Musk and Tesla were accused of civil securities fraud by the SEC in that year, which piqued Greenspan's interest in the electric vehicle manufacturer. "I was not interested in Tesla until the SEC took action against the company and Elon that year. That got me thinking that it may be over-valued, given the fact it was running into trouble with financial regulators," Greenspan said. Greenspan has made a number of significant discoveries about Tesla and other companies public through PlainSite.
The site also shared issues with Tesla's self-driving claims and issues with the registration process for Tesla vehicles, as well as more than 25 lawsuits filed against Twitter for failing to pay vendors since Musk took over. Greenspan is still committed to his "legal transparency initiative" and is still an advocate for greater transparency and accountability in the tech sector, despite the suspension. Requests for comment on the suspension have not received a response from Twitter as of yet. Read more at CNBC here. Lucas Nolan is a reporter for Breitbart News covering issues of free speech and online censorship. Follow him on Twitter @LucasNolan.
Read the full article at the original website
References: