Lawmakers Question Teenage Access to Facebook's Metaverse
U.S.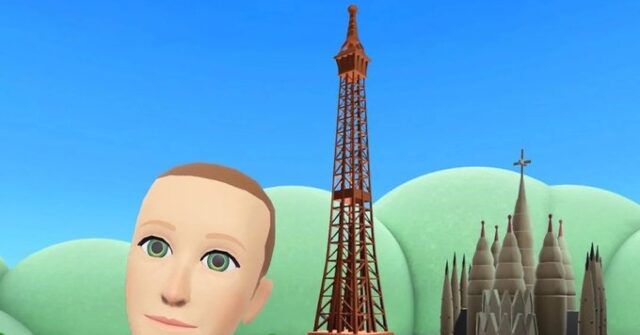 Representatives Ken Buck (R-CO) and David Cicilline (D-RI) today sent a letter to Facebook CEO Mark Zuckerberg inquiring whether it's a good idea to allow users as young as 13 on its Horizon Worlds metaverse platform, arguing Facebook has harmed youth mental health in the past. Both Congressmen are members of the powerful House Subcommittee on Antitrust, which has increasingly focused on the monopoly power of tech giants in recent years. Cicilline is currently the ranking member, having chaired the subcommittee in the previous congress. Rep. Ken Buck, R-Colo. (Photo by Patrick Semansky-Pool/Getty Images) Mark Zuckerberg introduces Meta (Facebook) Zuckerberg's company made a hard pivot towards the metaverse, a term referring to immersive VR-powered digital worlds, at the start of the decade.
The company's renewed focus was illustrated by its change of name, from Facebook to Meta. Horizon Worlds is Facebook's flagship VR offering, a free VR game available to play through Oculus Rift S and Meta Quest 2 headsets. "According to reports, Meta is considering expanding its metaverse platform, Horizon Worlds, to users as young as 13 years old. Given Meta's history of failing to protect our youth on older services like Instagram and the emerging problems Horizon Worlds raises, this decision is extremely concerning," wrote Reps. Buck and Cicilline. "Meta has a long history of prioritizing profits over user safety, especially the safety of some of the most vulnerable — our youth." We haven't forgotten that until 2014, when the company was still branded as Facebook, its motto was "move fast and break things." Due to this track record, and the new and alarming harms users have suffered in your virtual platform, we strongly urge the company to institute strong protections for all users and proceed with extreme caution when considering opening the platform to users aged 13 to 17." The letter continues, "Since at least 2019, Instagram's own researchers have known that use of their photo-sharing platform is linked to depression, anxiety, low self-esteem, and other mental health problems, especially in teenagers. Instead of acting to protect the youth on its platform, Instagram monetized young people's precarious sense of self, breeding insecurity, self-image issues, inadequacy, and materialism in the user population. Meta has facilitated the psychological toxin that fosters the youth mental health crisis we face today." "We are concerned that your virtual reality platform will have similarly harmful effects on users as young as 13 years old," stated Congressman Buck and Congressman Cicilline. Allum Bokhari is the senior technology correspondent at Breitbart News. He is the author of #DELETED: Big Tech's Battle to Erase the Trump Movement and Steal The Election.
Read the full article at the original website
References: