Litany of Horrors by LRA Leader: Ongwen Was No 'Puppet on A String'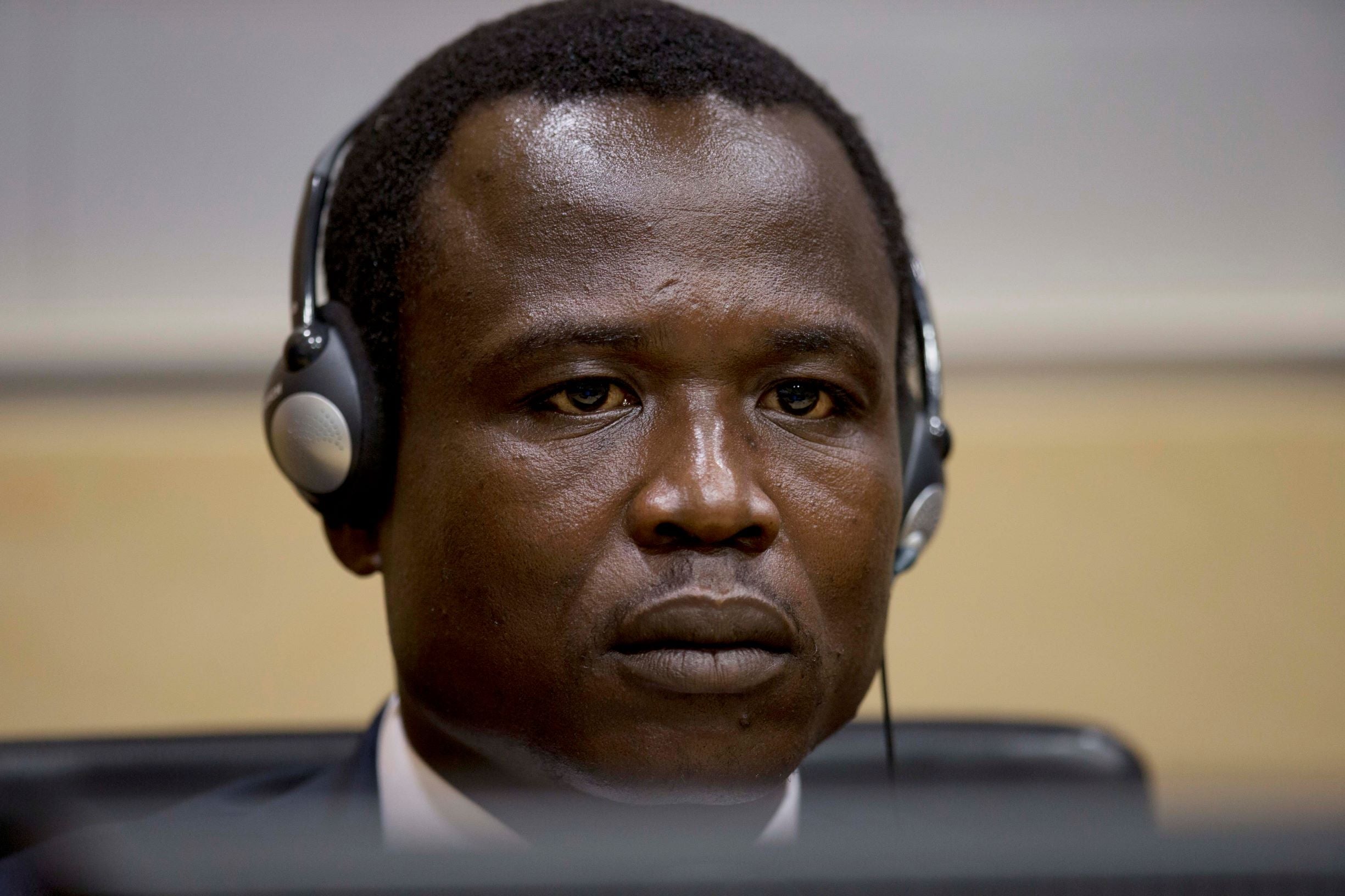 On February 4, Judges at the International Criminal Court described a litany of horrors as they concluded that Dominic Ongwen, a leader of the Lord's Resistance Army, is guilty of 61 counts of war crimes and crimes against humanity committed in northern Uganda. Girls and women had to choose between forced marriage to Ongwen and other LRA fighters, and death.
They had no option but to leave babies in the bush so they could carry LRA loads. Abductees were forced to kill other abductees or be killed themselves.
They walked barefoot through the bush and "shook with fear" that they would be killed if they could no longer continue. Ongwen planned and executed attacks on camps for displaced people as Ugandan forces fled the scene. Civilians were shot, burned, and beaten to death. Houses were set on fire and bodies were strewn across the camps. His actions represented extraordinary brutality and unimaginable disregard for people's lives. And yet, this was the first time any LRA leader has been held to account for these abuses. As a justice advocate, I find it fearfully easy some days to become lost in the jargon of international criminal law and lose sight of what war crimes and crimes against humanity actually mean. But listening to the judges read Ongwen's verdict, it was impossible not to feel heaviness in trying to take in the terror and destruction that some people cause others, and that they can often do so with impunity.
The verdict sends an important signal that the gravest crimes should not, and will not, always go unpunished. But it is a reminder that despite the efforts of so many people in so many places to ensure that fair and credible trials go forward before international, hybrid, and national courts, we remain in many ways in the early phases of accountability being the norm in practice for international crimes. Ongwen's case should be a beginning, not an end, to holding people responsible for the crimes committed in northern Uganda to account.
The arrest of Joseph Kony, the founder and head of the LRA, is of the utmost importance. He continues to evade justice more than 15 years after the ICC first issued a warrant for him.
The ICC faces many challenges, not the least of which is that it lacks its own enforcement mechanism. It relies on cooperation by national governments to arrest suspects. Kony has been difficult to track down. But his whereabouts seem well known at present.
The organization Invisible Children has reported that he is living with some remaining LRA fighters in a border area between Sudan and South Sudan. Unfortunately, neither country is an ICC member with any express legal obligation to cooperate in apprehending Kony. But there is nothing to prevent them from enabling his arrest and transfer to the court. Other regional governments, the AU, and international partners such as the UN, US, and European states should also revive momentum to bring Kony to the dock.
The US needs particular mention: its work with regional forces between 2010 and 2017 meant that US forces first received Ongwen when he emerged from the bush to surrender in the Central African Republic in 2015.
The Biden Administration welcomed the verdict and recalled its $5 million reward for anyone who provides information leading to Kony's arrest. One hopes that the Biden Administration will take the next important step by rescinding Trump's executive order that authorized sanctions on the ICC prosecutor. Accountability for abuses by Ugandan forces during the conflict also remain outstanding. Whether they are handled before the ICC or domestic courts, these abuses should be addressed.
The domestic authorities also need to seriously up their game on local prosecutions.
The one existing case involving crimes committed during the conflict, against Thomas Kwoyelo, a LRA commander, has been beset by delays and fair trial concerns. Investment of time and resources into establishing a special war crimes division of the country's high court over 10 years ago has yet to yield much. An issue that has permeated Ongwen's case is his status as a child victim of the LRA, having himself been abducted by the group around the age of 10. In addition, his defense challenged the idea that Ongwen could have had volition, capacity, and mental fitness to be responsible for the crimes charged. In response, the judges said they are "aware that he experienced much suffering in his childhood and youth" and they "might have to evaluate this in a later context," presumably at sentencing. Human Rights Watch has documented the LRA's devastating impact on children – massive abductions and use of child soldiers, and a generation of "night commuters" who traveled from the countryside to towns nightly to avoid abduction by the LRA. With respect to culpability, though, the judges were clear: this is a case about crimes committed by Ongwen as a "fully responsible adult" and as a commander of the LRA in his mid- to late twenties.
They noted that Ongwen at times had opportunities to leave the LRA, but instead "rose in rank." They noted that Ongwen committed crimes in private against his "so-called wives," when no one else was around to force him under duress.
The evidence indicated, according to the judges, that Ongwen worked independently, and contested Kony's orders when he disagreed with them. He was not, the judges said, "a puppet on a string." One's status as a victim as a child is a relevant consideration for sentencing, but it does not negate responsibility for acts committed as an adult. People in Uganda, many of whom are aware of Ongwen's victimhood, understandably have expressed a wide variety of views on this case and now the verdict, which is no doubt intensified because the Ongwen case is the only one to have reached a verdict. International courts have often overlooked the importance of communicating to the communities most affected by the crimes.
The ICC's current activities to make the verdict known in northern Uganda – from live video screenings, and audio broadcasts on radio and to "listening clubs," to an event in the village Ongwen is from – are well worth the investment.
The presiding judge also made a particular effort to acknowledge the victims of the crimes while reading a summary of the verdict, stating their names or witness numbers if their name was protected, where possible, in discussing the crimes. It was an affirmation of the reality that each of these crimes, while often perpetrated en masse or systematically, affected individual people, and their individual lives. Hopefully this decision will contribute to a brighter future for survivors and others affected by the crimes in northern Uganda.
Read the full article at the original website