More than 70 Non-Governmental Organizations, Faith-Based Groups, and Academic Institutions Call for the Biden Administration to Repeal ICC Sanctions
The undersigned organizations urge the Biden Administration to engage constructively with the International Criminal Court (ICC).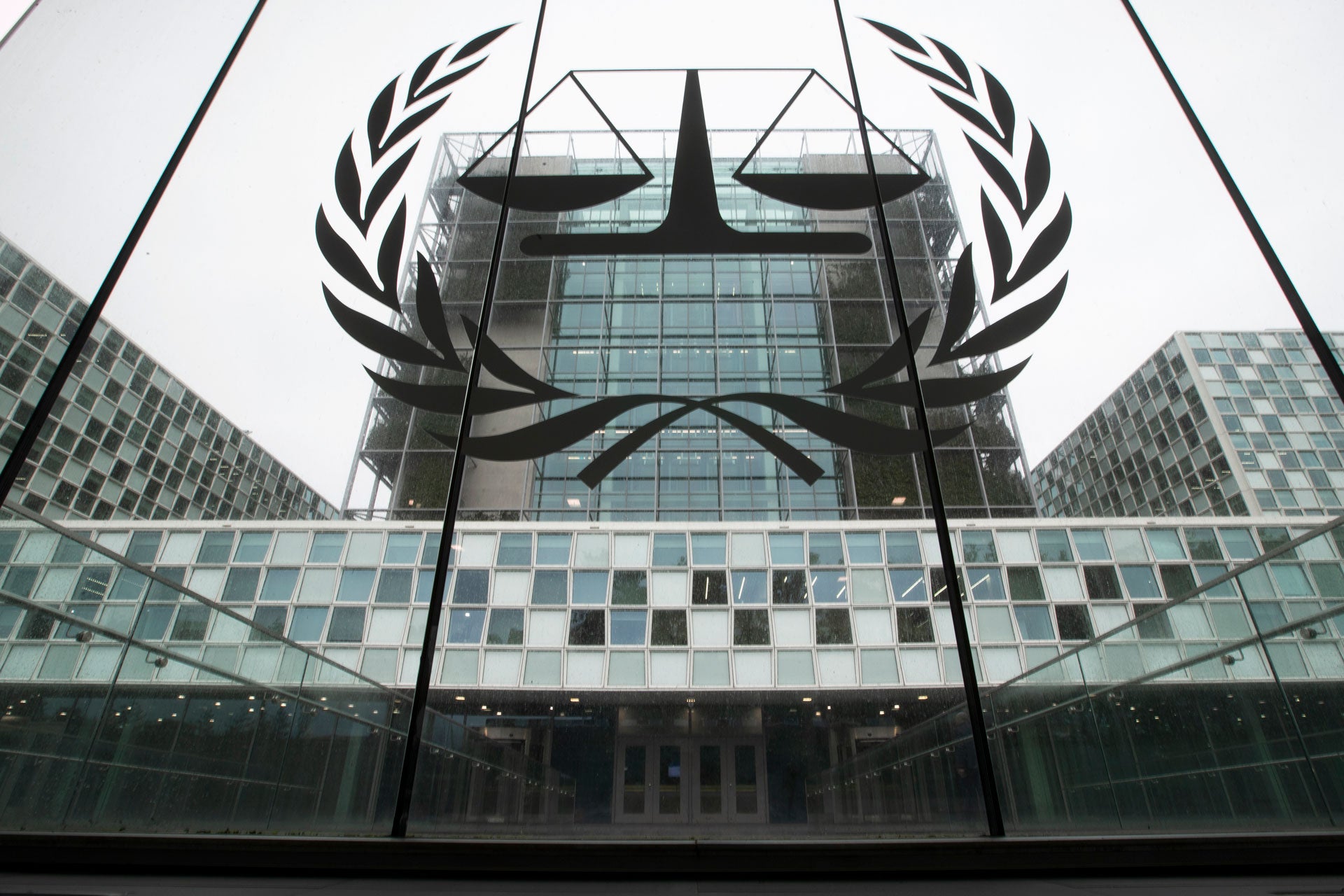 The U.S. government's support for the ICC could help secure justice for victims in situations from Myanmar to Darfur, just as it helped facilitate the February 4 historic conviction of a former leader of an armed rebel group for war crimes and crimes against humanity in northern Uganda.
There is an immediate need to act to reset U.S. policy regarding the ICC. Most urgently, we are alarmed by recent calls for the U.S. government to maintain or even expand the sanctions put into place by the Trump administration in June 2020 currently targeting the court's work.
These actions were an unprecedented attack on the court's mandate to deliver justice and the rule of law globally, an abuse of the U.S. government's financial powers, and a betrayal of the U.S. legacy in establishing institutions of international justice.
They were also an attack on those who engage with the court, including human rights defenders and victims.
These extraordinary measures have put the U.S. at odds with many of its closest allies.
They also have been challenged on constitutional grounds domestically. Keeping in place the executive order authorizing sanctions would be inconsistent with the new administration's laudable commitments to respecting the rule of law and pursuing multilateral cooperation in support of U.S. interests. It would also transform a shameful but temporary action into a standing license for other governments to attack multilateral institutions when they disagree with those bodies' actions. We call upon the U.S. government to rescind Executive Order 13928 and all sanctions measures against ICC officials at the earliest possible opportunity. We appeal for constructive engagement with the ICC and we urge the Biden administration and members of Congress to support that approach. This statement was coordinated by the Washington Working Group for the International Criminal Court (WICC), an informal and nonpartisan coalition of diverse NGOs, including human rights organizations, faith based groups, professional associations, and others. WICC meetings are co-convened by Veronica R. Glick and Rebecca A. Shoot, who may be reached for comment at WICC@washingtonicc.org. The Advocates for Human Rights Allard K. Lowenstein International Human Rights Clinic, Yale Law School American Civil Liberties Union (ACLU) American Jewish World Service (AJWS) Amnesty International USA Anti-Torture Initiative, American University Washington College of Law Associazione Luca Coscioni Center for Civilians in Conflict (CIVIC) Center for Constitutional Rights (CCR) Center for Justice and Accountability Center for the Study of Law & Genocide, Loyola Law School Center for Victims of Torture (CVT) Congregation of Our Lady of Charity of the Good Shepherd, US Provinces Darfur Women Action Group Democracy for the Arab World Now (DAWN) Eumans European Center for Constitutional and Human Rights Fortify Rights Global Centre for the Responsibility to Protect Global Justice Center Global Justice Clinic, New York University School of Law Guernica 37 Chambers and Centre for International Justice Human Rights and Gender Justice Clinic, City University of New York School of Law Human Rights First Human Rights Institute, Georgetown University Law Center Human Rights Watch Institute for Policy Studies, Drug Policy Project Institute for Policy Studies, New Internationalism Project International Association of Democratic Lawyers International Center for Transitional Justice (ICTJ) International Commission of Jurists (ICJ) International Criminal Court Alliance (ICCA) International Federation for Human Rights (FIDH) International Human Rights Clinic, Boston University School of Law International Human Rights Clinic, Harvard Law School InterReligious Task Force on Central America J Street Justice for Muslims Collective Leitner Center for International Law and Justice National Advocacy Center of the Sisters of the Good Shepherd Never Again Coalition No Peace Without Justice Open Society Foundations Operation Broken Silence Parliamentarians for Global Action (PGA) Partners in Justice International Pax Christi USA Physicians for Human Rights Presbyterian Church (USA), Office of Public Witness Project Blueprint The Promise Institute for Human Rights, UCLA School of Law REDRESS The Rendition Project Reprieve Science for Democracy The Sentry September 11th Families for Peaceful Tomorrows StoptheDrugWar.org Students for Sensible Drug Policy The Syria Justice and Accountability Centre TRIAL International United Church of Christ, Justice and Witness Ministries The United Methodist Church – General Board of Church and Society University of Southern California (USC) Gould International Human Rights Clinic US Human Rights Network (USHRN) US Filipinos for Good Governance DC/MD/VA Chapter Victim Advocates International War Crimes Research Office, American University Washington College of Law Western New York Peace Center Win Without War Witness Against Torture Women's Initiatives for Gender Justice (WIGJ) World Federalist Movement/Institute for Global Policy (WFM/IGP) World Organisation Against Torture (OMCT) World Without Genocide at Mitchell Hamline School of Law .
Read the full article at the original website
References: