Accurate Alternatives to PCR Tests
Non-Invasive Alternatives to PCR Testing Yield Accurate Results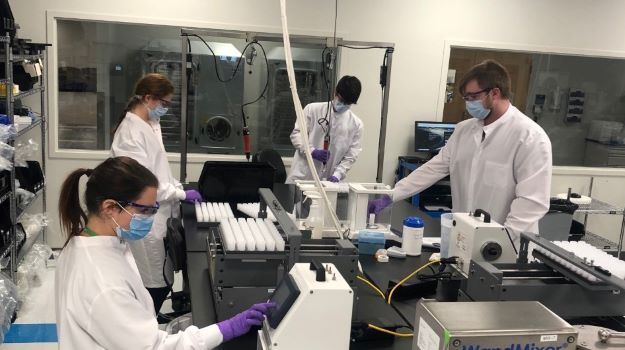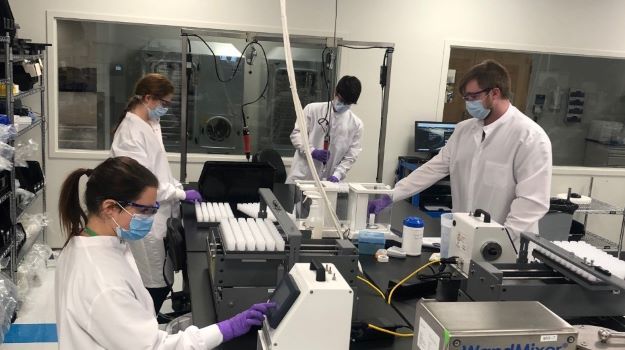 Detecting the presence of SARS-CoV-2 in asymptomatic individuals has been a challenge not even PCR – the gold standard of testing – can adequately address. Now two companies have developed novel solutions with the sensitivity and specificity needed to provide ample warning.
Quanterix is filing Emergency Use Authorizations (EUAs) for assays involving multiple COVID-related biomarkers, based on its Simoa technology.
We started with the innate immune system, using cytokines to predict which patients would experience cytokine storms. That assay was used mostly by research hospitals
Kevin Hrusovsky, Chairman, president, and CEO of Quanterix
The second assay measures neurofilament light (NfL), which can indicate neuronal death, for patients who lost their sense of taste or smell, or experienced brain fog. The most recent assay measures the adaptive immune system. Based on that work, the National Institutes of Health (NIH) asked Quanterix to develop an antigen test.
We're hoping this will be a multi-matrix test to look not just at dried blood samples, but also nasal swabs and saliva.
Hrusovsky said.
The goal is to provide sensitive, specific tests for asymptomatic people. With colleges back in session and some regions of the world allowing tourists to visit (if they have proof of a recent, negative, COVID-19 test). Lots of asymptomatic screening going on, yet, most of the FDA-approved COVID-19 diagnostic tests are for patients experiencing symptoms.
Mirimus Labs takes a different approach, rhe system uses a 2mL sterile tube and a straw, into which a person deposits 1mL of saliva.
Testing saliva is just as sensitive as (testing) pharyngeal nasal swabs, but can be done comfortably without needing personal protective equipment or exposing others to the virus,
CEO Prem Premsrirut said.
"This is not random pooling," she emphasized. Saliva is pooled into classroom or workgroup batches of up to 24 samples for processing. If a test is positive, further testing is performed to identify the infected individual(s).
"Infections occur in clusters, among people who interact with each other," Premsrirut pointed out. With pooled testing, therefore, contract tracing is half done because if someone in their cluster is infected, they realize they also have had exposure.
Weekly testing allows changes in test results to be measured, allowing infections to be inferred. As she explained, "If a person tested negative last week and is inconclusive this week, we can assume they are in the early stage of infection and will become positive within a day or so."
Consequently, the test can identify people very early in the disease cycle.
Rapid, non-invasive diagnostic testing is an integral pillar – alongside effective vaccines and therapeutics – in limiting the spread of COVID-19.
People say, 'Follow the science,' but we don't know what the science is teaching us, "Vaccines are the next wave of opportunity to manage this pandemic, but there are a lot of unknowns. Are vaccines working? What's their duration? Getting back to work and being productive is as important for mental health as for economic health. Testing will play a vital role in enabling that."
Hrusovsky pointed out during The Contagion Conference.
Read the full article at the original website.
References: