Publisher: Children's Book by Sean Spicer Suppressed in Amazon Search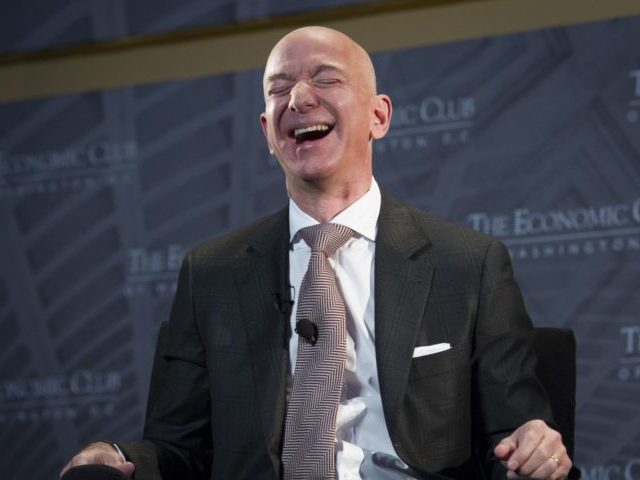 The Parrots Go Bananas, a children's book authored by former White House press secretary Sean Spicer, is not appearing in Amazon searches despite going live on the site two days ago, the book's publisher tells Breitbart News. Spicer's book is published by Brave Books, which publishes a new non-woke children's book every month.
The books, authored by conservative personalities, focus on promoting traditional American values and empowering children against woke indoctrination. sean Spicer with children's book (Brave Publishing) The Parrots go Bananas is a story about the power of media manipulation to ruin lives. It tells the story of Bongo and Asher and their run-in with a band of parrots, who are determined to destroy their reputation. Brave Books say they took the book live on Amazon two days ago, on March 1, but that the book is still only accessible through the Amazon publishing site, which is only available to the publisher. Despite the Amazon problems, the book is available for purchase through Brave Books' website. "We've never seen anything like this happen when we upload our books to go live on Amazon," Brave Books President Trent Talbot told Breitbart News. "We've seen all past books live and searchable within hours of submitting them, but even after many days of waiting the book is still not findable on Amazon. I knew Bezos and his lackeys at the Washington Post were not Spicer fans, but I did not expect this!" Breitbart News has confirmed that specific searches for the book's title and even the title with Spicer's name added did not return the new book as a search result.
The Washington Post, which is owned by Amazon founder Jeff Bezos, has devoted a great deal of negative coverage to Spicer, who was President Donald Trump's first press secretary. Articles in the Post accuse Spicer of "gaslighting America" about the former president, while another characterized his post-press secretary activities as a "neverending tour of regrets." In a comment to Breitbart News, Sean Spicer said, "Grudges can run deep among contrasting media personalities. Just because the Washington Post disagrees with me doesn't mean Amazon has to. Hopefully they'll lighten up and help make this book more accessible to families who want to teach their children the harm of spreading lies." Breitbart News has reached out to Amazon for comment. Allum Bokhari is the senior technology correspondent at Breitbart News. He is the author of #DELETED: Big Tech's Battle to Erase the Trump Movement and Steal The Election.
Read the full article at the original website
References: