Record High: Increasing Number of Americans Putting off Medical Care over Rising Costs
An increasing number of Americans are putting off medical care over rising costs, a Gallup survey released this week found.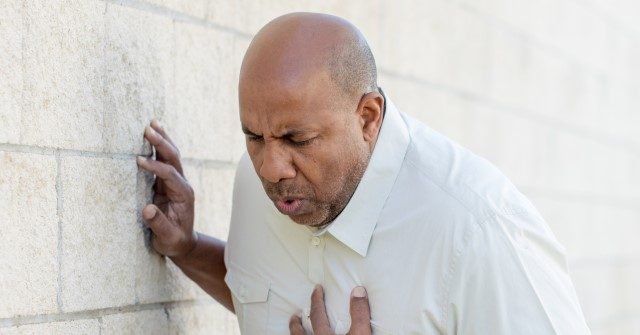 Over the last year, well over one-third of Americans, 38 percent, said they or a family member have put off a medical treatment due to the out-of-pocket expense. That represents a 12 percent increase from the 26 percent who said the same in 2021.
The figure has fluctuated since Gallup began tracking it in 2001. That year, 19 percent said they had put off medical treatment due to the cost of treatment. That figure rose to 33 percent in 2014 and 2019, but the current level of 38 percent is the highest percentage ever recorded in the survey. Perhaps what is more concerning is the fact that 27 percent said the delayed treatment was for a condition considered to be either very or somewhat serious. According to Gallup: Americans were more than twice as likely to report the delayed treatment in their family was for a serious rather than a nonserious condition in 2022. In all, 27% said the treatment was for a "very" or "somewhat" serious condition or illness, while 11% said it was "not very" or "not at all" serious. Since 2004, more U.S. adults have said the medical care needed was for a serious [sic] than nonserious condition, but the 16-point gap in the perceived seriousness of forgone treatment in 2022 is the second largest on record [sic] to a 17-point gap in 2019. Those ages 18-49 are the most likely to put off medical care for a very or somewhat serious condition — 35 percent — but one-quarter of those 50-64 also reported doing the same.
The figure dropped to 13 percent for those 65 or older. The survey was taken November 9 to December 2, 2022, among 1,020 adults living in the United States. It has a +/- 4 percent margin of error and comes as Americans continue to face rising costs due to inflation. While the annual rate of inflation has fallen to 6.5 percent, "it is still a very high level of inflation and far above a level consistent with the Federal Reserve's statutory mandate to achieve price stability," Breitbart News's John Carney reported, noting that U.S. consumers are "experiencing more inflation than consumers have seen in this century": In fact, you have to go all the way back to 1982 to find a time when prices were up more than six percent on an annual basis. One result of this is that workers will seek higher wages in order to compensate for higher prices. Average hourly earnings were up three percent in December, indicating that workers are clawing back some of what they lost to a year of high inflation.
The trouble is that this additional spending power has the potential to push prices even higher, setting off the dreaded wage-price spiral. All the while, food prices continue to soar, with key items continuing to rise. Milk, a basic food staple, is up 12.5 percent, for example. Grandfather and grandson drink milk together. (Jose Luis Pelaez Inc / Getty) A Wall Street Journal-commissioned poll released in November found that high inflation has put a strain on U.S. finances across all income groups. .
Read the full article at the original website
References: