Tech Giant Oracle Cuts Ties with Foreign Disinformation 'Experts' GDI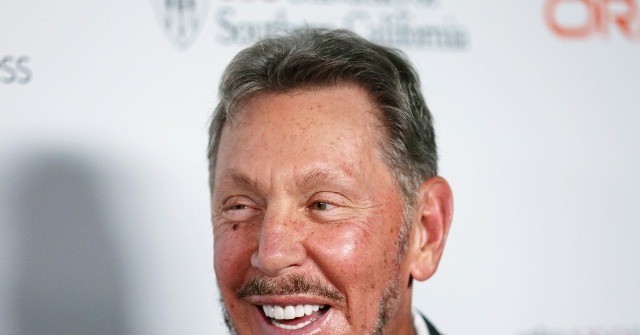 Oracle, an international technology giant known for its cloud and enterprise products, has cut ties with the Global Disinformation Index (GDI), the UK-based, State Department-funded group that advised advertisers to blacklist conservative media. In a statement to the Washington Examiner, which released GDI's blacklist earlier this year, Oracle corporate communications VP Michael Egbert confirmed that Oracle was cutting ties with GDI over free speech concerns. Microsoft in China (Pool/Getty) "After conducting a review, we agree with others in the advertising industry that the services we provide marketers must be in full support of free speech, which is why we are ending our relationship with GDI," said Egbert. Like many others in the enterprise tech sector, including Microsoft-owned digital ad platform Xandr, Oracle had a relationship with GDI, which began in 2021. At the time, Oracle said it was working with GDI to "to help marketers safeguard ad spend and protect brands from inadvertently supporting disinformation sites." Oracle stated at the time that it believed GDI's blacklist of untrustworthy websites to be "non-partisan" in nature, but that has since been proven false.
The British organization's leaked blacklist showed a swathe of mainstream conservative and libertarian news organizations, including Breitbart News, the New York Post, Reason Magazine, as well as the non-partisan news aggregator RealClearPolitics were blacklisted as unsafe for advertisers. Oracle is one of the few Silicon Valley tech giants led by an openly Republican co-founder, its current executive chairman Larry Ellison. Ellison refused demands from activist employees to cancel a fundraiser for Donald Trump in 2020. Like Oracle, Microsoft's Xandr also cut ties with GDI following the leak of the blacklist. "We try to take a principled approach to accuracy and fighting foreign propaganda. We're working quickly to fix the issue and Xandr has stopped using GDI's services while we are doing a larger review," a Microsoft spokesperson told Breitbart News in February, following the blacklist's publication in the Washington Examiner. The leak of the blacklist, and revelations about GDI being funded by the U.S. State Department, led to immediate condemnation from conservative lawmakers. "We've seen recently how the US government has tried to use the tech sector to control the narrative on many issues," said Sen. Marsha Blackburn (R-TN) at the time. "Outlets such as the Huffington Post and BuzzFeed are among the biggest pushers of disinformation, yet are ranked as very trustworthy by the index." The State Department's use of taxpayer money to fund the blacklisting organization is now under investigation by the House Oversight Committee, under the leadership of Rep. James Comer (R-KY). Allum Bokhari is the senior technology correspondent at Breitbart News. He is the author of #DELETED: Big Tech's Battle to Erase the Trump Movement and Steal The Election.
Read the full article at the original website
References: