'AI Took My Job, Literally:' Tech Outlet Replaces Spanish-Language Staff with AI Translators
Tech outlet Gizmodo's parent company, G/O Media, has laid off its Spanish-language editorial team and replaced them with AI-generated translations.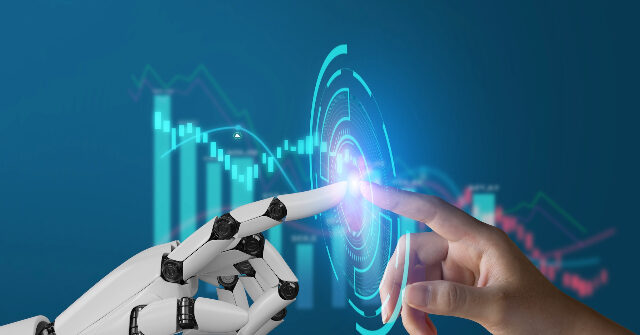 The move is a stunning turnaround for leftist media outlets that once snidely suggested blue collar workers "learn to code." Ars Technica reports that G/O Media has decided to lay off the entire staff of Gizmodo En Español, its Spanish-language outlet.
The decision was not just a simple downsizing; it marked a significant shift in the company's strategy. Instead of human writers, the company has opted to use AI to translate English articles into Spanish. Former Gizmodo writer Matías S. Zavia revealed the layoffs in a social media post, stating, "Hello friends. On Tuesday they shut down @GizmodoES to turn it into a translation self-publisher (an AI took my job, literally)." The transition to AI has not been smooth. Reports have emerged that some of the newly published articles on Gizmodo En Español have experienced glitches, including abrupt language switches from Spanish to English, raising further questions about the reliability and quality of AI-generated content. AI has been used in journalism for some time, but it has always been a topic of debate. Earlier this summer, Gizmodo started publishing AI-generated articles in English resulting in multiple factual inaccuracies and drew criticism from its own union which labeled the practice as unethical.
The recent layoffs and shift to AI for the Spanish-language site have reignited these ethical concerns. Although AI translation has improved, it still can't fully replace human translators due to subtle errors, mistranslations, and lack of cultural knowledge that affect the quality of translated content. Breitbart News recently reported on Microsoft pulling down embarrassing AI-generated travel articles: One of the articles, titled "Headed to Ottawa? Here's what you shouldn't miss!" went viral after it bizarrely recommended visitors to the Canadian city to visit the Ottawa Food Bank and to "consider going into it on an empty stomach." The article was widely shared on social media as an example of AI bungling content for humans. In response to the criticism, Microsoft issued a statement blaming human error for the content. "This article has been removed and we have identified that the issue was due to human error," a Microsoft spokesperson said. "The article was not published by an unsupervised AI. We combine the power of technology with the experience of content editors to surface stories. In this case, the content was generated through a combination of algorithmic techniques with human review, not a large language model or AI system. We are working to ensure this type of content isn't posted in future." Read more at Ars Technica here. Lucas Nolan is a reporter for Breitbart News covering issues of free speech and online censorship. Follow him on Twitter @LucasNolan.
Read the full article at the original website
References: