Back-To-School Herbal Aids to Boost Immunity
As the summer days wind down, college campuses are bustling with new and returning students.It's an exciting time filled with fresh starts and opportunities to learn and grow.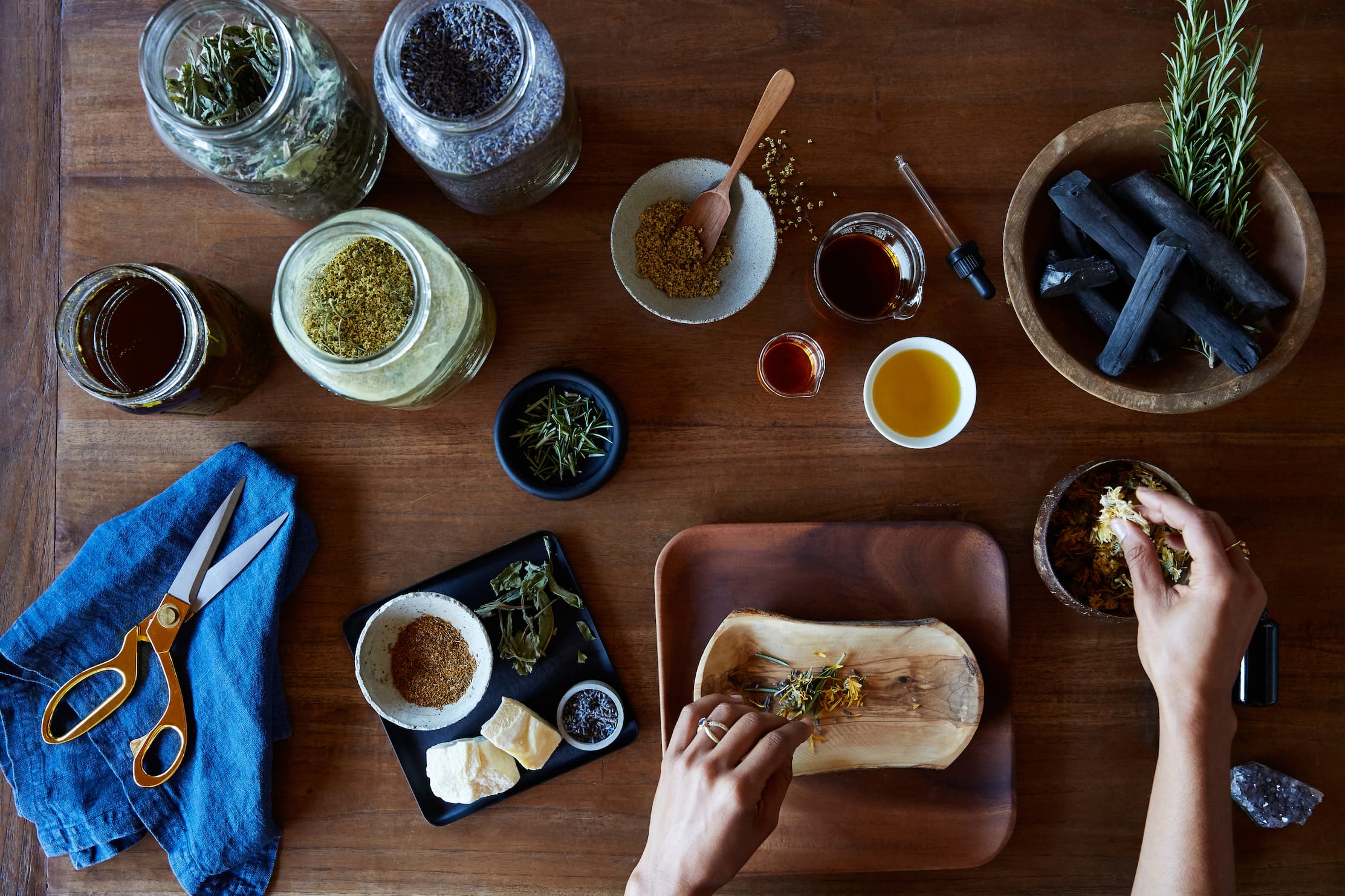 . But this year, there's a new factor to consider: immunity. While practicing social distancing, wearing masks, and washing hands frequently are essential to stay protected from viruses and bacteria, boosting immunity is equally important. One way to boost our immunity is by incorporating different herbs into our diets. COVID-19 has drastically altered the college experience, forcing many schools to switch to online classes, cancel events, and implement new safety protocols. However, as vaccinations become more widely available, many universities are returning to in-person classes and events, creating a need for students to have strong immune systems. But why is immunity so crucial for students returning to college? First and foremost, a robust immune system helps protect against various illnesses. College campuses are known for their close quarters and communal living, making it easy for infections to spread.
The early back-to-school season increases these risks. Maintaining a healthy immune system makes students less likely to catch and spread illnesses such as the flu or common cold, reducing the chances of campus-wide outbreaks. Furthermore, the ongoing pandemic has made it clear that immunity is essential in preventing the spread of COVID-19. As vaccines continue to roll out, vaccinated individuals are better equipped to fight off the virus and less likely to spread it to others. While no vaccine provides 100% immunity, vaccination can significantly reduce the risk of severe illness and hospitalization. You can always supplement the rest of your immunity with herbal aids. Nothing beats a natural remedy, after all! Stay connected on special events, classes, and savings. 15% OFF YOUR FIRST PURCHASE In addition, a robust immune system can also improve academic performance. Back-to-school illness can cause students to miss classes and fall behind in coursework. By maintaining good health, students can stay on top of their studies, resulting in better grades and a more successful college experience. So, how can students boost their immunity as they return to campus? Herbs have been used for centuries in traditional medicine as a natural remedy to strengthen the immune system.
They are packed with essential vitamins, minerals, and antioxidants that benefit our overall health. Here are some herbs that can boost our immunity and help us stay healthy when we get back-to-school: This herb has been widely used to treat infections and boost immunity. It is known to stimulate the production of white blood cells, which help fight off infections and diseases. It also has antiviral and antibacterial properties that can prevent cold and flu. Ginger has potent antioxidant and anti-inflammatory properties that can strengthen the immune system. It can help relieve sore throat, cough, and other respiratory infections. Ginger tea is an excellent remedy to fight off cold and flu. Turmeric is another powerful herb that can enhance our immunity. It contains a compound called curcumin, which has anti-inflammatory and antiviral properties. It can help improve our body's ability to fight infections and protect us from harmful viruses and bacteria. Combine ginger AND turmeric for a fantastic herbal pairing that'll kick out any pesky cold. Garlic is one of the best herbs to boost immunity. It contains antioxidants, sulfur compounds, and allicin that can help fight infections and prevent diseases. Eating garlic regularly can reduce the risk of developing respiratory infections, colds, and flu. Astragalus is a Chinese herb used for centuries to boost the immune system. It contains polysaccharides that can stimulate the production of white blood cells and enhance our body's ability to fight infections. It can also help protect our cells from damage caused by free radicals. Elderberry is a natural immune-boosting herb packed with antioxidants and vitamin C. It can help improve our body's resistance to viruses and infections and relieve respiratory infections and cold symptoms. Elderberry combined with mushrooms like reishi can pack a powerful immunity-boosting punch. Licorice root is a potent immune-boosting herb that can stimulate the production of white blood cells. It has antiviral and antibacterial properties that can help protect us from various infections and diseases. Incorporating these herbs into our diets can help us boost our immunity and stay healthy. However, it is essential to consult a healthcare provider before consuming herbal remedies, as they may interact with certain medications or cause allergic reactions. Besides consuming herbs, practicing healthy habits such as regular exercise, a balanced diet, up-to-date vaccinations, and adequate sleep is essential to keep our bodies strong and protected. Get back-to-school care-free with this herbal knowledge under your belt! At The Alchemist's Kitchen, immunity is one of our top inspirations for developing herbal aids and partnering with vendors who have developed unique teas and powders to boost our bodies and make us healthier and happier. Check out our Immunity Strength Collection to find any immunity allies you need for this new school year! We're here to help. Keep up-to-date on all herbal medicinals and herbal classes with our Eventbrite. Remember, a healthy start to the school year will lead to a healthy overall year! The Alchemist's Kitchen is dedicated to connecting you with the power of plants. We believe strongly in the education and instruction on the use of all whole plant formulations and herbal remedies.
Read the full article at the original website
References: