California Gives Local Water Agencies 100% of Allocations; 1st Time Since 2006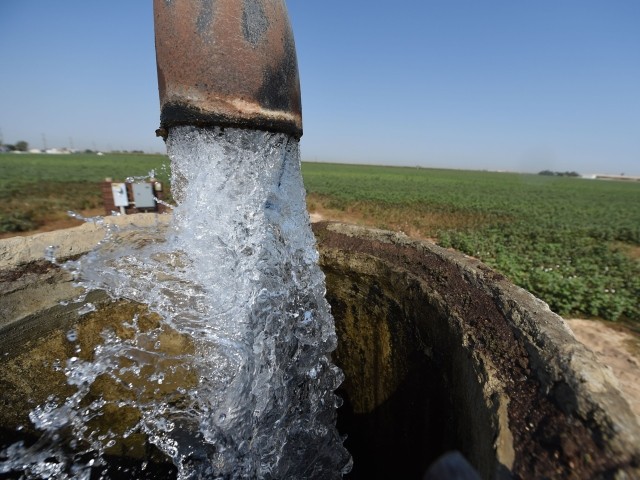 The State of California has decided to provide local water agencies with 100% of the water supplies that they requested for the first time since 2006, up from 5% that was initially allocated before the rainy winter began. In December, in a crippling drought and facing predictions of a third consecutive dry winter, the Department of Water Resources said only 5% of allocations would be provided, as the state prepared for water restrictions: Today, the Department of Water Resources (DWR) announced an initial State Water Project (SWP) allocation of 5 percent of requested supplies for 2023.
The SWP provides water to 29 public water agencies that serve 27 million Californians. As the state prepares for a fourth dry year and continued extreme drought conditions in California, DWR will also assess requests for additional water that may be necessary for health and safety including minimum domestic, sanitation, and fire suppression needs. That percentage, however, steadily crept upwards, as an unexpected slew of "atmospheric rivers" began arriving in the state, brining moist air from the Central Pacific to fall as rain on the coast and snow on the mountains.
The Los Angeles Times reported Thursday: For the first time since 2006, California officials have increased allocations from the vital State Water Project to 100% of requested supplies, as reservoirs across the state are nearing capacity and an epic snowpack has yet to melt. ... "With reservoirs nearing capacity and snowmelt runoff starting to occur, [the state Department of Water Resources] now expects to deliver 100% of requested water supplies, up from 75% announced in March," state officials said Thursday. Also on Thursday, the U.S. Bureau of Reclamation announced a corresponding increase to 100% of requested water allocations for most regions served by the federal Central Valley Project, which provides critical farming irrigation and water supplies to the San Joaquin Valley, San Francisco Bay Area and Central Valley.
There is now concern for flooding, as rain and snowmelt have already combined to restore the long-dry inland Tulare Lake in the southern Central Valley. But many farmers and municipal water districts will rejoice at being able to avoid water restrictions. And the abundance of rain and snow have already led to an extended ski season at many mountain resorts, as well as an explosion of color in spectacular poppy blooms in Southern California. Joel B. Pollak is Senior Editor-at-Large at Breitbart News and the host of Breitbart News Sunday on Sirius XM Patriot on Sunday evenings from 7 p.m. to 10 p.m. ET (4 p.m. to 7 p.m. PT). He is the author of the new biography, Rhoda: 'Comrade Kadalie, You Are Out of Order'. He is also the author of the recent e-book, Neither Free nor Fair: The 2020 U.S. Presidential Election. He is a winner of the 2018 Robert Novak Journalism Alumni Fellowship. Follow him on Twitter at @joelpollak.
Read the full article at the original website
References: