Report: Elon Musk's Tesla Has Installed 3,000 'Solar Roofs' in Total After Promising *1,000 a week*
According to a new report, Tesla's Solar Roof system has only been installed in 3,000 U.S.locations despite Elon Musk's promise to install 1,000 systems per week.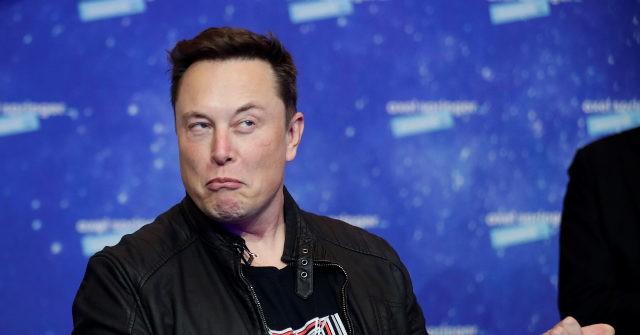 . Research Firm Wood Mackenzie notes that Musk's company was installing about 21 solar roofs per week in 2022. CNBC reports that seven years after its highly anticipated launch, Tesla's Solar Roof system has reached only 3,000 installations in the United States, according to a new study by Wood Mackenzie. This figure falls significantly short of the company's initial guidance, which aimed for 1,000 installations per week. FILE – In this March 23, 2010, file photo, installers from California Green Design install solar electrical panels on the roof of a home in Glendale, Calif. (AP Photo/Reed Saxon, File) Elon Musk's Halloween costume (Taylor Hill /Getty) The research offers insight into Tesla CEO Elon Musk's ongoing struggle to incorporate a solar energy business into his electric vehicle company following the 2016 acquisition of SolarCity. Founded by Musk's cousins, Peter and Lyndon Rive, SolarCity was a solar installer that Musk actively supported.
The acquisition has been subject to legal scrutiny, with Tesla shareholders alleging it amounted to a bailout driven by Musk to protect his personal wealth and reputation.
The Solar Roof system, which Musk first promoted in 2016, was intended to generate enthusiasm for Tesla's $2.6 billion purchase of SolarCity. However, the solar shingle demonstrated at a marketing event later turned out to be a non-functional prototype. Musk, who had invested heavily in SolarCity, served as board chairman while also heading Tesla and SpaceX. Despite the challenges Tesla's Solar Roof faces, the company's traditional solar panels have seen improved traction in the market. Wood Mackenzie researchers informed CNBC via email that Tesla's conventional solar panel installations had shrunk considerably between 2016 and 2020 but began to rise again alongside broader growth in the residential solar industry. In 2021, Tesla installed traditional solar panel systems with a power generating capacity of 156 megawatts, and this figure increased to 248 megawatts in 2022.
The report noted that the 3,000 Solar Roof systems installed by Tesla in the U.S. have an estimated capacity of around 30 megawatts.
The number of average weekly Tesla Solar Roof installations reached just 21 in 2022, the Wood Mackenzie report stated. Initially, Tesla planned to manufacture all of its solar roof tiles. However, the company has since procured photovoltaic glass from Chinese supplier Almaden. Meanwhile, GAF Energy, a residential roofing company, began manufacturing and selling a competing solar shingle to residential roofers in 2022. Wood Mackenzie's study also found that Tesla Solar Roof accounted for less than 0.03 percent of the approximately 5 million new rooftops built in the U.S. in 2022. In response to these findings, Tesla Solar took to Twitter to dispute the study's accuracy, claiming that the numbers were "incorrect by a large margin." Read more at CNBC here. Lucas Nolan is a reporter for Breitbart News covering issues of free speech and online censorship. Follow him on Twitter @LucasNolan.
Read the full article at the original website
References: