State Financial Officers Demand Answer on Firms Shareholder Proposals
Over 20 state financial officers sent a joint letter late Monday night to 20 asset management firms and two proxy advisers, looking for answers on their approach to shareholder proposals.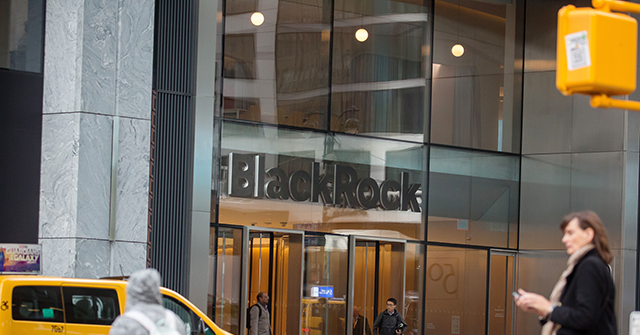 The letter expressed the state financial officers' concern over the asset management and proxy advisory firms' approach to how they are advising their clients to vote in shareholder proposals. Which in many cases appear to be unrelated to companies' core business and have, in many cases, appeared to have been to advance the radical left-wing agenda — such as environment, social, and governance (ESG).
The state financial officers wrote to the asset management firms: [W]e are concerned that taxpayers' best long-term economic interests might have become subordinated to environmental, social, and political interests often divorced from shareholder value—and often pushed through shareholder proposals. ... Your core fiduciary obligations as asset managers require you to act in the economic interest of those who have entrusted you with their investments.7 That means your votes on shareholder proposals must advance your investors' interests—not your own, or the interests of third parties. And make no mistake: Your votes wield significant influence on behalf of your clients.
The largest one percent of asset managers manage 61 percent of total industry assets.8 Given the significant impact that your firm's votes have on corporate practices, your voting decisions simply must promote the best economic interests of the ultimate asset owners in order for you to discharge your fiduciary responsibilities. Additionally, in the letter to the proxy advisory firms, the state financial officers noted some of the left-wing agenda ideas that have "dominated shareholder proposals": Of particular interest is proxy-voting advice and recommendations related to environmental, social, and political matters, which recently have dominated shareholder proposals. Some of the ESG proposals are plainly ancillary to a company's principal business, while others appear flatly contradictory to it. To take just a few examples, some recent shareholder proposals would require oil companies to pledge fealty to the Paris Climate Agreement, social media companies to crack down on "hate speech," insurance companies to consider race in underwriting insurance policies, and retailers to take a position on state abortion policy. At best, those kinds of ESG proposals require expensive audits, time-consuming reports, and cumbersome policies with no apparent link to a targeted company's business. At worst, they require the targeted companies to spend significant management time and corporate resources pursuing goals untethered to shareholder value, or to relinquish parts of their business—including the very products or services that investors deemed worthy investments of their hard-earned capital in the first place. Furthermore, the letters included a questionnaire for the firms to answer and in turn, detail how they determine which shareholder proposals to support and how the firms analyze their proposal's impact before deciding which one to go with. Nebraska state Treasurer John Murante, a former national chair of the State Financial Officers Foundation (SFOF), told Breitbart News, "For too long, the ESG agenda has plowed forward at the behest of large investment managers like BlackRock." "Together, they've [the firms] steered votes on issues ancillary or even detrimental to companies' core business," Murante added. "With these letters, we hope to expose the scam that is crushing shareholder value, all in the name of an extreme, progressive agenda." The list of asset managers firms and proxy advisory firms who received the letter were: BlackRock, Vanguard Group, Fidelity Investments, UBS Group, State Street Global Advisors, Morgan Stanley, JP Morgan Chase, Credit Agricole, Allianz Group, Capital Group, Goldman Sachs, Bank of New York Mellon, Amundi, PIMCO, Legal & General, Edward Jones, Prudential Financial, Deutsche Bank, Bank of America, Invesco Ltd, Glass Lewis, and ISS.
The 21 state financial officers who signed the letter were Alaska Commissioner of Revenue Adam Crum, Arizona state Treasurer Kimberly Yee, Florida Chief Financial Officer Jimmy Patronis, Idaho state Treasurer Julie Ellsworth, Indiana state Treasurer Dan Elliot, Iowa state Treasurer Roby Smith, Kansas state Treasurer Steven Johnson, Louisiana state Treasurer John Schroder, Mississippi state Treasurer David McRae, Missouri state Auditor Scott Fitzpatrick, Missouri state Treasurer Vivek Malek, Nebraska state Treasurer John Murante, Nebraska Auditor Mike Foley, North Carolina state Treasurer Dale Folwell, North Dakota state Treasurer Thomas Beadle, Oklahoma Auditor and Inspector Cindy Byrd, Oklahoma state Treasurer Todd Russ, South Carolina state Treasurer Curtis M. Loftis, Jr., Utah state Treasurer Marlo Oaks, West Virginia state Treasurer Riley Moore, and Wyoming state Treasurer Curt Meier. Ohio state Treasurer Robert Sprague signed on to the proxy vote advisory firm letters. "ESG activists, aided and abetted by large asset managers like BlackRock and their allies in the proxy advisory business, have been gaming the system for far too long," stated Will Hild, the executive director of Consumers' Research. "I applaud these state financial officers for demanding answers and exposing the erosion of the fiduciary duty in obeisance to the ESG agenda." "Using shareholder votes from millions of unwitting investors and amassed holdings of pension funds, they've rammed through proposals that are often unrelated to or even counterproductive to the financial interests of companies across the United States," he added. Jacob Bliss is a reporter for Breitbart News. Write to him at jbliss@breitbart.com or follow him on Twitter @JacobMBliss.
Read the full article at the original website
References: