Target to Drop Mark Levin Book for Fear of Offending Democrats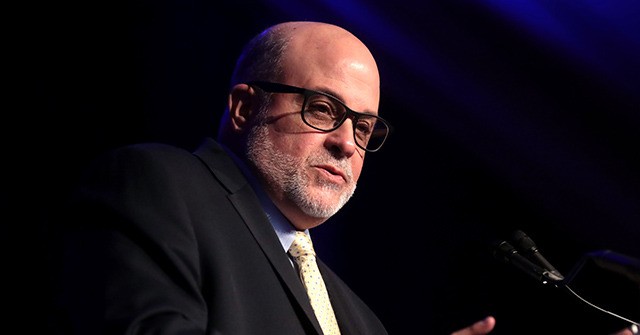 Target has reportedly informed conservative radio host and litigator Mark Levin, via his publisher, that it will not carry his new book, The Democrat Party Hates America, for fear of offending Democrats who shop there. Levin, whose previous books have been New York Times bestsellers, made the revelation on Twitter yesterday: Target has informed my publisher, Simon & Schuster, that it will not carry my new book when it is released on September 19. It claims that certain customers might be offended by the title. Imagine that! So, the corporatist leftwing censorship begins. I will discuss this in... — Mark R. Levin (@marklevinshow) July 5, 2023 Target's stance on Levin's book contrasts with the chain store's approach to controversial transgender-themed clothing, which it rolled out ahead of Pride Month, and which prompted a nationwide backlash by customers. Target eventually made adjustments to its "LGBTQ" inventory, as the Associated Press reported at the time: Target is removing certain items from its stores and making other changes to its LGBTQ merchandise nationwide ahead of Pride month, after an intense backlash from some customers including violent confrontations with its workers. ... Target declined to say which items it was removing but among the ones that garnered the most attention were "tuck friendly" women's swimsuits that allow trans women who have not had gender-affirming operations to conceal their private parts. Designs by Abprallen, a London-based company that designs and sells occult- and satanic-themed LGBTQ clothing and accessories, have also created backlash. ... Target confirmed that it has moved its Pride merchandise from the front of the stores to the back in some Southern stores after confrontations and backlash from shoppers in those areas.
The book, excerpts of which Levin has read on his radio show in recent episodes, is a strident attack on the way in which, Levin argues, the Democratic Party has weaponized government bodies to attack America's ideals. Joel B. Pollak is Senior Editor-at-Large at Breitbart News and the host of Breitbart News Sunday on Sirius XM Patriot on Sunday evenings from 7 p.m. to 10 p.m. ET (4 p.m. to 7 p.m. PT). He is the author of the recent e-book, Neither Free nor Fair: The 2020 U.S. Presidential Election. His recent book, RED NOVEMBER, tells the story of the 2020 Democratic presidential primary from a conservative perspective. He is a winner of the 2018 Robert Novak Journalism Alumni Fellowship. Follow him on Twitter at @joelpollak.
Read the full article at the original website
References: