Virtual Prostitution: Creator of Metaverse 'Adult Content' Earns $100K a Year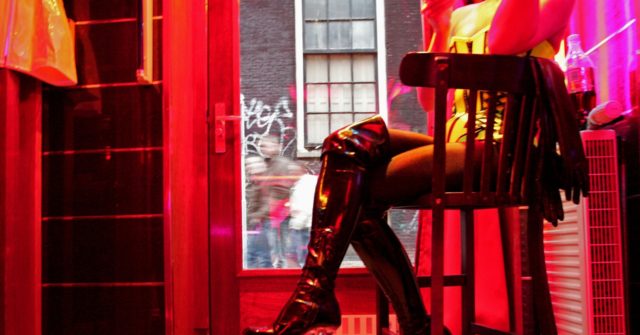 The creator of a virtual "sexy Metaverse 3D model" named Mamia Orio has been paid over $100,000 per year by selling digital sex services, according to a report from a local Fox Now affiliate in Houston, Texas. Elle, the creator of Mamia Orio, told Isiah Carey on the latter's eponymous television show that her online avatar was created in the online virtual world of Second Life. Elle said Mamia Orio works as an "exotic dancer" and "escort" in the virtual world of Second Life, where she is paid in a virtual currency that can be cashed out for U.S. dollars. Mamia Orio earns "like a hundred thousand dollars a year in residual income," Carey stated. Elle explained how Mamia Orio is paid in virtual dollars by other online users in the digital universe. She noted how Second Life users pay for virtual prostitution services from other users' avatars: Within Second Life, there are like strip clubs and brothels and things of that sort. I'll give you like a little backstory. When I first started Second Life, I joined a brothel — like a strip club — and my avatar was stripping there and escorting. And usually what happens with that is that you come up with your own price and the customers, they'll come in, and they'll pretty much choose whichever girl it is that they like, and of course, some of them chose me. Clients of this virtual prostitution in the Second Life universe can choose "different sex positions," Elle noted. She explained the in-game mechanism, noting that she tends to step away from her computer to grab a coffee or tea once her digital character has agreed to a virtual prostitution arrangement in Second Life: I just pretty much let them do their thing with my avatar. Once we're on that furniture, they control her, like they control the moves, they control if she rides them, if she performs oral, everything that they do.
They click on the furniture and [there are] different positions that you can choose to click on. Playboy — now an exclusively online magazine — hosts Mamia Orio as a "Metaverse 3D Vixen & Model." Mamia Orio's Twitter profile has nearly 60,000 followers. Elle also opened an OnlyFans profile for her Mamia Orio virtual avatar. She said "some of her audience consists of those people who are into" anime and hentai, Japanese animation that is typically pornographic. Follow Robert Kraychik on Twitter @rkraychik.
Read the full article at the original website
References: