FDIC Extends Bidding Period for Silicon Valley Bridge Bank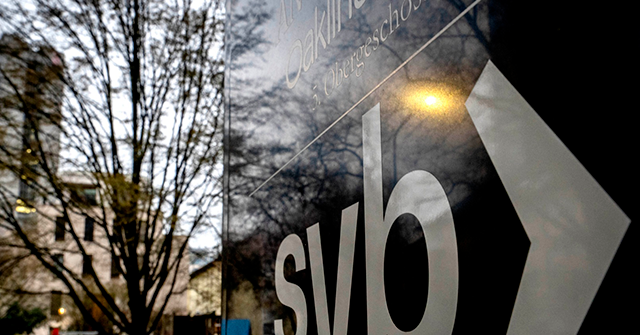 The Federal Deposit Insurance Corporation (FDIC) extended the bidding period for the Silicon Valley Bridge Bank after "substantial interest from multiple parties" and will continue to operate the bank to "stabilize" the institution and "market the franchise." The FDIC extended the bidding process for the bank so the agency could "explore all options in order to maximize value and achieve an optimal outcome" after "substantial interest from multiple parties." To expand the pool of potential bidders, bidding parties are now allowed to submit separate bids for Silicon Valley Bridge Bank, N.A., and its subsidiary Silicon Valley Private Bank.
The FDIC also said it would allow non-banks to partner with banks to submit bids for the bank or parts of the bank. As well, non-bank financial companies are explicitly invited to bid on asset portfolios. CONTAGION: Customers Line Up Outside First Republic Bank to Withdraw Money After SVB Collapse In earlier attempts to sell the bank, non-bank bidders said they were rebuffed because the FDIC was seeking a bank to purchase the entire organization. Santa Clara Police officers exit Silicon Valley Bank in Santa Clara, California, on March 10, 2023. (AP Photo/Jeff Chiu) The FDIC set the deadline for bidding on the Silicon Valley Private Bank to 8:00 p.m. EDT on Wednesday and for Silicon Valley Bridge Bank, N.A., to 8:00 p.m. EDT on Friday.
The FDIC created the Silicon Valley Bridge Bank, N.A., last Monday after being appointed receiver of the former Silicon Valley Bank after it collapsed. At the beginning of the month, Silicon Valley Bank collapsed when panicked customers suddenly withdrew tens of billions of dollars after it announced a loss of approximately $1.8 billion from selling its investments in U.S. treasuries and mortgage-backed securities. Ultimately, regulators shut down the bank, and the FDIC took control. Silicon Valley Bank reopened last Monday as Silicon Valley Bridge Bank, N.A., under FDIC control. Both insured and uninsured had all assets transferred to the bridge bank.
The FDIC's bridge bank allows time for the agency to stabilize the institution and market the franchise. Until further notice, the bridge bank will continue to operate as a nationally chartered bank, so depositors have full access to all of their money. Jacob Bliss is a reporter for Breitbart News. Write to him at jbliss@breitbart.com or follow him on Twitter @JacobMBliss.
Read the full article at the original website
References: